DJ Fresh To Rework Ellie Goulding Collaboration 'Flashlight' For Next Song
4 June 2014, 14:58 | Updated: 4 June 2014, 17:16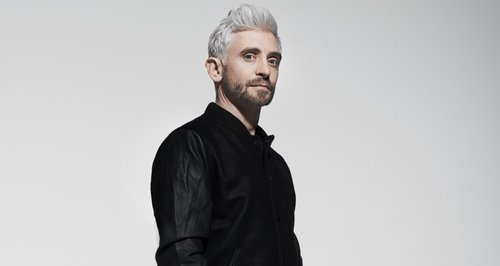 The DJ and producer reveals to Capital that he has reworked his collaboration with Goulding for his next single.
DJ Fresh has revealed that his next single will be his collaboration with Ellie Goulding 'Flashlight'.
The producer - real name Daniel Stein - said that he had "radically changed" the song from its original version, which appears on Goulding's 'Halcyon Days' album.
Listen to the original version of the song below:
"I'm releasing my track with Ellie Goulding as the next single," he told Capital. "It's a new version of the track that's on her album.
"I basically decided to update it as at the time, I felt like I made it for one purpose only. I thought there were things about the song that could be improved.
"It's been changed quite radically," he continued. "It has harder edge and a different sound to it. The original is like the radio edit. I'm excited about it."
DJ Fresh is currently gearing up to release his latest track 'Make U Bounce', which features TC and Little Nikki, on June 29. Watch the video for the track below:
You may also like...