Dizzee Rascal Teases His Jingle Bell Ball 2013 Performance On Max's Show - Video
1 December 2013, 21:00 | Updated: 1 December 2013, 21:51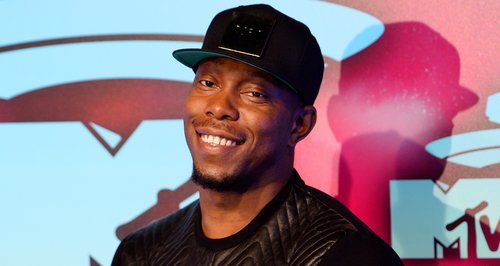 The 'I Don't Need A Reason' rapper also chats about his recent accomplishments and his Christmas plans.
Dizzee Rascal stopped by Capital FM for Max's show on Sunday (1st December) to chat all about his honorary degree, his recent album 'The Fifth' and exactly what he has in store for the Jingle Bell Ball 2013 next weekend.
The 'Love This Town' rapper is set to perform live next Sunday (8th December) for the Capital FM event at London's O2 Arena, but swung by Max's show for a chat ahead of his appearance.
"It was just an amazing thing," Dizzee reveals on the show, when asked about his recent honorary doctorate from the University Of East London It's wicked that it's been acknowledged, especially because it's an East London university."
The 'Bonkers' rapper also opened up about playing the Jingle Bell Ball and promised "all the bells and whistles" for his set at the show.
"When I go there I'm just going to give 110% energy, jumping around like a lunatic giving the best vocal delivery and giving all the bells and whistles," he teased.
Dizzee Rascal plays the Capital FM Jingle Bell Ball 2013 on Sunday 8th December alongside a line-up also featuring Lady Gaga, Jessie J and Lawson.
Tune in to Max's Capital FM show every Sunday from 7pm.