Dizzee Rascal Re-Records Football Anthem 'Shout' Ahead Of Next Euro 2012 England Match
22 June 2012, 12:23 | Updated: 22 June 2012, 12:47
The 'Bonkers' rapper is rush-releasing an update to his popular England football anthem this weekend.
Dizzee Rascal has recorded a new version of his 2010 football anthem 'Shout' ahead of England's Euro 2012 quarter final match this weekend.
The 'Holiday' rapper originally released the song, which features Gavin & Stacey star James Corden, back in 2010 for England's World Cup campaign in South Africa, and has remixed the track with new verses to coincide with the England vs. Italy match on Sunday (24th June).
"We've remixed the song to make it sound like we're gonna win this time," Dizzee told The Sun ahead of the song's release.
The song features samples from the Tears For Fears hit 'Shout' as well as Blackstreet's hit 'No Diggity', and all proceeds from the song will go to London's Great Ormond Hospital for Children.
View a picture of Dizzee Rascal on stage at the Capital FM Summertime Ball 2012 earlier this month below: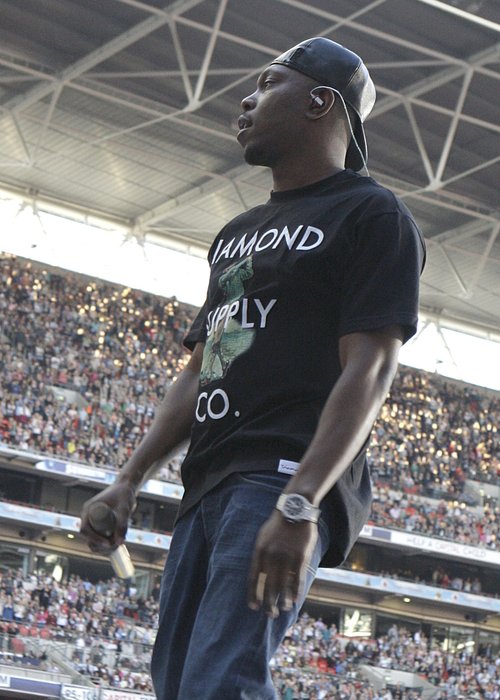 The 'Bonkers' rapper, who is currently working on his fifth studio album, previously told Capital he believes England have a "good chance" of winning the competition this year.
Dizzee Rascal will release the updated 'Shout' on Saturday (23rd June) ahead of the Euro 2012 England vs. Italy match the following day.
Watch Dizzee Rascal's 2010 'Shout' music video below: