Disclosure Confirms Special Edition Of Debut Album 'Settle' With New Songs
12 December 2013, 11:07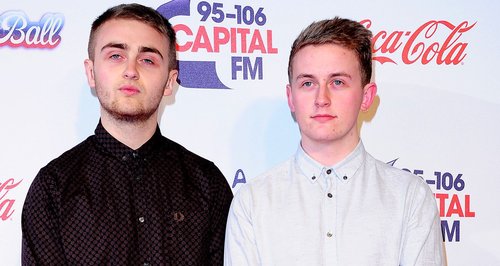 The 'Latch' duo will release a collection of remixes and new songs as part of the repackage.
Disclosure have confirmed plans to release a special edition repackage of their debut album 'Settle' this month.
The 'White Noise' duo will launch an album of remixes along with a number of new songs including 'Apollo' and 'Together', which features Nile Rodgers and Sam Smith.
The boys confirmed the news fresh from performing live at the Capital FM Jingle Bell Ball 2013 last weekend.
Disclosure release 'Settle: Special Edition' on 16th December.
Check out the full track listing for 'Settle: Special Edition' below:
'Apollo'
'Boiling' (Dixon Remix)
'Boiling' (Medlar Remix)
'Control' (Joe Goddard Remix)
'F For You' (TEED Remix)
'Help Me Lose My Mind' (Paul Woolford Remix)
'Help Me Lose My Mind' (Larry Heard Remix)
'Help Me Lose My Mind' (SOHN Remix)
'January' (Kaytranada Edition)
'Latch' (DJ Premier Remix)
'Latch' (T. Williams Remix)
'Stimulation' (Preditah Remix)
'Voices' (Wookie Remix)
'When A Fire Starts To Burn' (Midland Remix)
'White Noise' (Hudson Mohawk Remix)
'You & Me' (Flume Remix)
'You & Me' (Baauer Remix)
'Together'