Disclosure And Olly Murs Among Ivor Novello Awards 2014 Nominees
24 April 2014, 11:38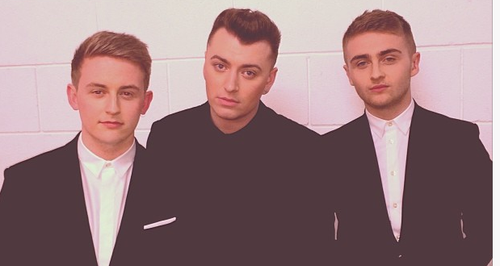 Check out all the stars up for an award at the huge music industry awards show in May.
Disclosure, John Newman and Olly Murs are among the stars up for gongs at the Ivor Novello Awards 2014 next month.
The prestigious music awards show takes place in May in London and will also see artists like Emeli Sande, James Blake and Arctic Monkeys competing for one of their prizes.
Disclosure and Sam Smith's collaboration 'Latch' is up for Best Contemporary Song, against Everything Everything's 'Kemosabe' and James Blake's 'Retrograde'.
John Newman's debut solo single 'Love Me Again' is up for Best Song Musically And Lyrically opposite nominations for both London Grammar and Palma Violets.
Emeli Sande's 'Clown' and Olly Murs' Flo Rida team-up 'Troublemaker' are up for the PRS for Music Most Performed Work award, where Passenger's 'Let It Go' is also nominated.
The Ivor Novello Awards 2014 takes place on 22nd May.
Check out the full list of nominees below:
Best Song Musically And Lyrically
Palma Violets - 'Best Of Friends'
John Newman - 'Love Me Again'
London Grammar - 'Strong'
Best Contemporary Song
Everything Everything - 'Kemosabe'
Disclosure Feat. Sam Smith - 'Latch'
James Blake - 'Retrograde'
PRS for Music Most Performed Work
Emeli Sande - 'Clown'
Passenger - 'Let Her Go'
Olly Murs Feat. Flo Rida - 'Troublemaker'
Album Award
Arctic Monkeys - 'AM'
Nick Cave & the Bad Seeds - 'Push The Sky Away'
Laura Mvula - 'Sing To The Moon'