Conor Maynard Confirms Timbaland Collaboration On New Album - Audio
26 October 2013, 06:00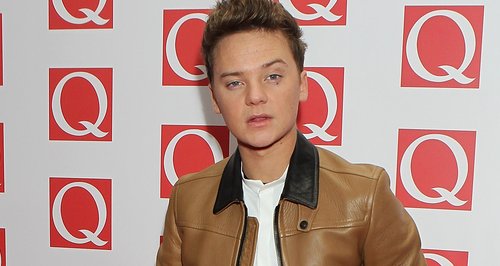 The 'Can't Say No' singer says working with the legendary producer was a great experience.
Conor Maynard has revealed he worked with US superstar producer Timbaland on a new song recently.
The 'R U Crazy' singer returned from Los Angeles this week after continuing work on his new album stateside this month.
Conor says one of the tracks from his follow-up to 2012 debut 'Contrast' feature input from the 'Give It To Me' producer, who he describes as "amazing" to work with.
"I'm working on the new album, I literally landed back from LA yesterday," Conor exclusively revealed to Capital FM this week. "So just working on new stuff. A bunch of new ones.
"I recently recorded a new one that's had a bit of input from Timbaland which is really cool," he teased. "So that was amazing.
"I'll still be working with Labrinth on some new stuff so that's really cool," Conor added. "So [I'm working with] loads of different people.
Conor Maynard returned to the charts with new single 'R U Crazy' earlier this month and is expected to release a new album earlier next year.
Listen to Conor Maynard chatting exclusively to Capital's showbiz reporter Kevin Hughes about working with Timbaland below:
Conor Maynard on recording a song with Timbaland...