Conor Maynard Recalls Scary Moment When Fans Ran Across Train Tracks To See Him
15 October 2013, 14:45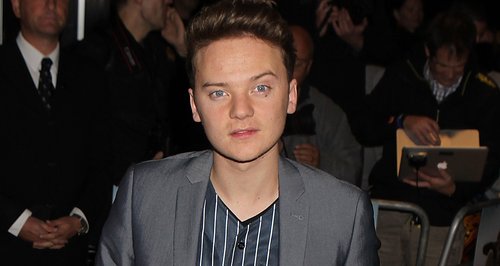 The 'R U Crazy' singer says it worried him when fans risked their lives just to see him in Paris.
Conor Maynard has recalled a scary fan incident in France when a group of fans risked their lives to get close to him.
The 'Can't Say No' star says he was in Paris catching a train once when several fans dangerously ran across the tracks to see him, which he describes as a "scary" moment.
"I was in Paris and I had fans jumping on the train tracks while I was at a station," Conor revealed to the Daily Star this week, while speaking at the premiere of Jackass spin-off Bad Grandpa.
"They were running across them to get close to me," he recalled. "They could have died, that's the scary thing.
"I was shouting 'noooo' but they didn't listen," Conor added.
The UK singer-songwriter returned with new single 'R U Crazy' earlier this month, making it into the Vodafone Big Top 40 top ten on the first day of release.
Conor Maynard is expected to return with his second album before the end of this year.