Conor Maynard Releases Swing Version Of New Song 'R U Crazy'
8 October 2013, 13:51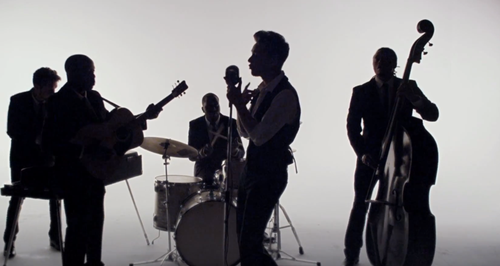 The 'Turn Around' singers' fans can now get an alternate version of his Vodafone Big Top 40 hit single.
Conor Maynard has released a swing version of his new hit single 'R U Crazy' on iTunes.
The 'Can't Say No' singe returned the charts with his new single this past Sunday (6th October), which made it to number four on the Vodafone Big Top 40 on its first day of release.
Conor is seen performing the swing version for a few seconds at the start of his official 'R U Crazy' music video, and has now officially released the alternate version for fans to download
"Remember the "Swing" version of R U Crazy at the beginning of the video?" Conor tweeted last night (7th October). "A full version of that will be available at MIDNIGHT on iTunes!!"
Over the weekend Conor also stopped by Max's show on Capital where he treated listeners to an a cappella medley of songs including Miley Cyrus' 'Wrecking Ball' and Justim Timberlake's' Cry Me A River'.
Conor Maynard is expected to announce details of his brand new album before Christmas.