This Video Of Jack & Conor Maynard Completing Their #MakeSomeNoise Abseil Challenge Is Hilarious
7 October 2016, 17:32 | Updated: 14 October 2016, 16:30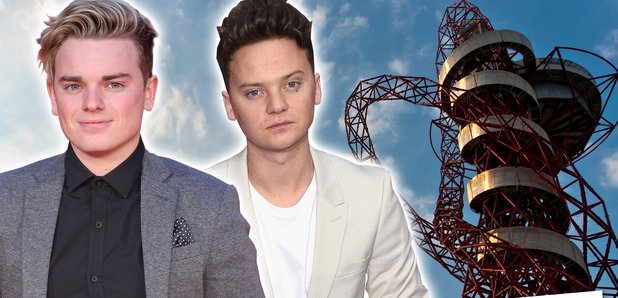 Conor abseiling and Jack sliding down the Orbital in London is seriously priceless...
There was even an attempted bird attack!
But we won't give too much away.
After so many of you text in to donate to Global's Make Some Noise and pick who you wanted to abseil down the Orbital, the time was finally upon us where Conor stepped over the edge and abseiled down the Orbital in London.
Jack wasn't far behind him as he had to slide down the winding helter skelter.
Considering how hight up he was, Conor took the whole thing in his stride, but that random bird attack must have thrown him off.
Check out the video here...
When most people head down the slide, they fly out the other end at some serious pace.
Somehow though, Jack manages to get stuck before he's got to the end.
Obviously the whole thing is super funny and you've gotta check out the video here...
Be sure to check out some of the great causes we're helping out this year and be sure to donate!