Conor Maynard Confirms New Song 'R U Crazy' With Labrinth
23 August 2013, 14:20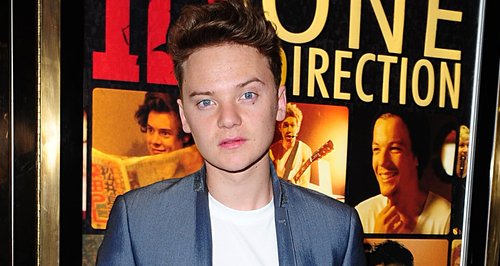 The 'Vegas Girl' star reveals the first single to be released from his new second studio album.
Conor Maynard has announced that his brand new single is called 'R U Crazy' and was produced and co-written with Labrinth.
The 'Can't Say No' singer has been steadily working on his second studio album for much of 2012, and confirmed in a video message yesterday (22nd August) the first release from his album.
"I've been really really busy recently with performances and working away behind the scenes in the studio but I'm really excited because I can finally share some brand new music with you," Conor reveals in the video. "I know recently I've been teasing all you guys and there's been a lot of speculation about what does 'R U Crazy' actually mean but I can now confirm that it is my brand new single.
It was produced by and co-written with Labrinth, which is crazy," he explained. "So I'm really really excited for you guys to hear it and you can hear it very, very soon."
The 'Animal' singer-songwriter previously confirmed that a team-up with 'Billionaire' singer Travie McCoy will also feature on the record.
Conor Maynard is expected to announce more details about new single 'R U Crazy' very soon.
Check out a video of Conor Maynard announcing his new single below: