KSI & Caspar Lee Playing Impression Roulette With The Maynard Bros Is Hilarious AF
14 October 2016, 17:09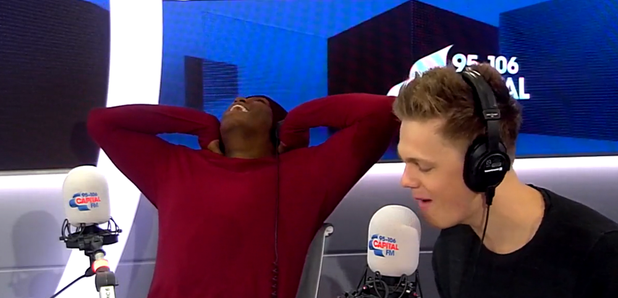 Caspar Lee impersonating Marge Simpson!? Yes please!
When you put Caspar Lee & KSI into a studio with Jack & Conor Maynard, you know something pretty amazing is going to happen.
This time around it was a game of the always brilliant Impression Roulette.
The duo swung by Capital to promote their brand new film 'Laid In America' and of course we couldn't let them leave without taking part in one of our favourite games.
KSI & Caspar obviously know a thing or two about creating incredibly watchable video content, given that they're two of the biggest YouTubers in the country, but can they do impressions?
With Jack & Conor dishing out the tracks and celebs they need to mimic, this video is serious LOLs!
Check it out below...
You may also like...