WATCH: Conor Maynard Comes To Capital And SMASHES Covers Of Ed Sheeran And JT!
2 March 2015, 15:20 | Updated: 3 March 2015, 07:26
With his new single 'Talking About' out soon, Conor impresses us with his covers of some massive pop hits.
He's back! Conor Maynard's proves to Max how he's returning with a vengeance as he goes up for the title of Instaoke King.
Take some of the world's hottest songs, strip back the vocals and trim it down to 15 seconds - that's the game of Instaoke!
Conor becomes the latest guest to step up to the mic as he sings hits from Ellie Goulding, Justin Timberlake and absolutely smashes a cover of Ed Sheeran...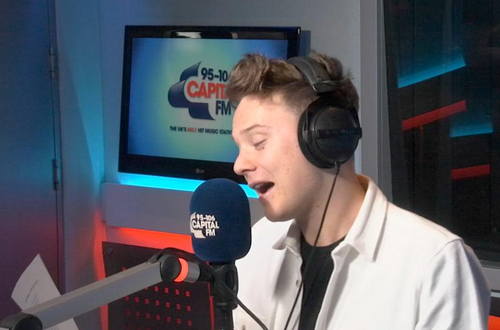 Catch more exclusive celebrity interviews with Max every Sunday from 7pm and Monday - Thursday from 10pm.
You May Also Like...