Coldplay: "We're The Manchester United Of The Music World"
26 June 2012, 08:01 | Updated: 26 June 2012, 08:07
The band's frontman Chris Martin admits he finds criticism of he band similar to that felt from the Premier League outfit.
Coldplay's Chris Martin has revealed that he compares his band to that of Manchester United football club.
The 'Paradise' singer told The Sun that he finds that the success of the sports team and the constant booing at away teams something he can relate to.
"You can very easily become infected by the minority negative opinion," he confessed. "I was talking to my dad about Manchester United - the most popular football team in the world - and when they show up at West Ham they get booed.
"I was thinking, 'Well, it's the same for us."
Referencing how he copes with any criticism of the band, Chris added that you can't always please everyone but is pleased to have so much creative freedom.
"There comes a point where you just accept that whatever you do, someone will like or hate it, so it's extremely liberating," he continued. "We are incredibly blessed that we are - 12 years in - allowed to make whatever we want to make. That's extraordinary. Even in the film world you can't do that. Only a few people can do that."
You can view a picture of Coldplay on tour below: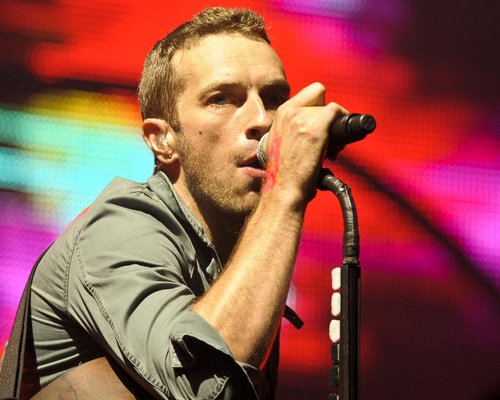 The band have been sharing another similarity with Sir Alex Ferguson's side during their latest 'Mylo Xyloto' world tour – performing in front of thousands at stadiums around the world.
The star added that the moment he hears the crowds singing the band's smash hit 'Paradise' – he gets a tremendously good feeling.
"When everybody is singing Paradise at the moment it makes me feel so alive and happy," he admitted.
The band are currently on the North American leg of their latest world tour and recently opened Capital FM's Summertime Ball 2012 earlier this month.
Coldplay have also just released an acoustic version of their Rihanna featuring new single 'Princess Of China'.