WATCH: Clean Bandit Dropped A SICK Freestyle Tune At The #CapitalJBB Using... Children's Instruments!
3 December 2016, 19:55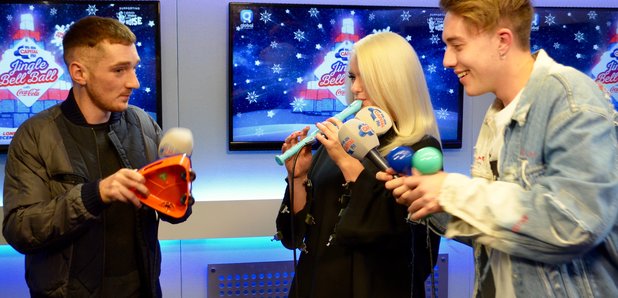 Can we get Clean Bandit feat. Roman Kemp to number one?!
They're the masterminds behind the current Vodafone Big Top 40 number one, 'Rockabye', as well as your other favourite tunes, 'Tears', 'Rather Be' and so, so much more.
So it came as no surprise that Clean Bandit would create a musical - ahem - "masterpiece" with children's toy instruments.
Including a blue recorder and a bright orange tambourine (with a little help from Roman Kemp) Grace Chatto and Luke Patterson made musical history with their impromptu track, which we're pretty sure will be referred to by Marvin and Kat during the Vodafone Big Top 40 any second now.
And if you want to feel extra festive, stay until the end for a very special Christmas carol. A very, very, VERY special carol.
You May Also Like...