Chris Brown & Ariana Grande - 'Don't Be Gone Too Long'
15 September 2014, 11:48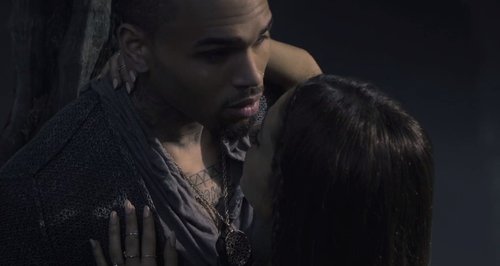 Watch the pair in action in their romance themed fantasy video for the new 'X' song.
Chris Brown and Ariana Grande team-up for a medieval-themed romantic tale in their music video for 'Don't Be Gone Too Long'.
The R&B superstar dropped the video for their collaboration just days before the release of his new album 'X', and both he and Ariana feature heavily in the new promo.
The pair play two lovers in an Arthurian tale, while both Chris' dance skills and Ariana's ballet talents are also shown throughout.
I directed this one also.. Wanted to do something different

— Chris Brown (@chrisbrown) September 13, 2014
Chris Brown's new album 'X' is available to download from 16th September.