Chris Brown Talks Rihanna Relationship: "I'm Forgiven And She Loves Me"
26 February 2013, 09:08 | Updated: 26 February 2013, 12:31
The 'Turn Up The Music' star calls the pair's dispute at a pre-Grammys bash in 2009 his "biggest mistake".
Chris Brown has opened up on his relationship with former girlfriend Rihanna and admitted the Bajan star "loves" him.
The couple split back in 2009 following an incident at a pre-Grammys bash but have reconciled in recent months.
Speaking to the Daily Mirror, the 'Don't Wake Me Up' star admitted the altercation was one of the worst nights of his life.
"Sometimes you row, you fight, with the one you love and things get said, stuff spirals," he said. "That night was the deepest regret of my life, the biggest mistake."
Speaking about being forgiven by the 'Talk That Talk' star, he added: "But she loves me – what can I say? I'm forgiven… but, yes, I worked hard for it."
"People attack me and criticise me, it happens all the time," Chris continued in the interview. "But they don't know me, and they don't know us. It doesn't bother me any more.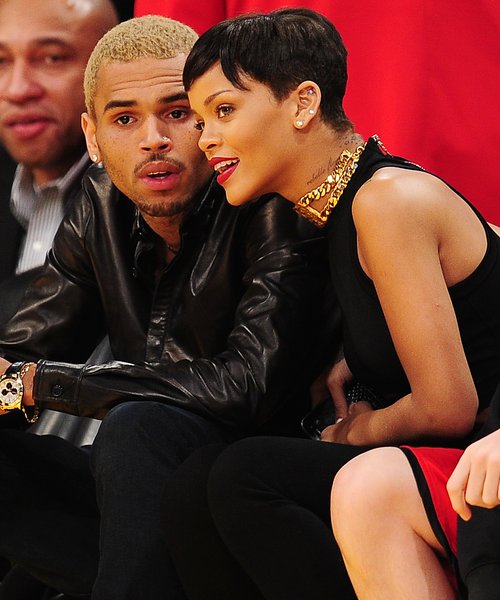 "Other people can judge us but they don't know anything."
The singer continues to come under fire by many – including most recently Oscars 2013 host Seth MacFarlane – who poked fun at the couple at the Academy Awards.
In the interview, the singer also admitted that he has "grown up" over the years and thanked all his fans for their continued support.
"I've learned a lot since that night and I've grown up. I was very young and I took a lot of stuff, fame, for granted," he said. "I didn't understand it. The support from those who do know me and the fans, who are incredible, got me through."
The comments from the R&B star come shortly after Rihanna defended the singer in a recent interview.
She claimed the star was "not a monster" as perceived in the media but conceded it doesn't always help when he loses his temper in public.