Chris Brown Admits He Also Wants A Baby With Rihanna?
4 March 2013, 09:21
The 'Turn Up The Music' star's claims follow the Bajan star's recent Elle interview on starting a family.
Chris Brown has reportedly responded to Rihanna's claims that she is planning on having kids in the next five years.
The 'Where Have You Been' singer made the comments during a recent open interview with Elle magazine in which she also called the male star "the one".
"Chris feels the same way — he would have a baby with RiRi, but that's way down the road because they're both young and in their prime," a source told Hollywoodlife. "But yeah, Chris wants kids one day."
It was also reported last week that the couple were planning a special summer wedding following their reconciliation.
The 'With You' singer also told reporters that Rihanna has "forgiven" him over an incident at a pre-Grammys bash in 2009.
"Chris has a big family to support him," the insider continued. "Rihanna has a big ass family too, so you know that kid would be loved like you wouldn't believe. But all in do time –that's in the works, but years down the line."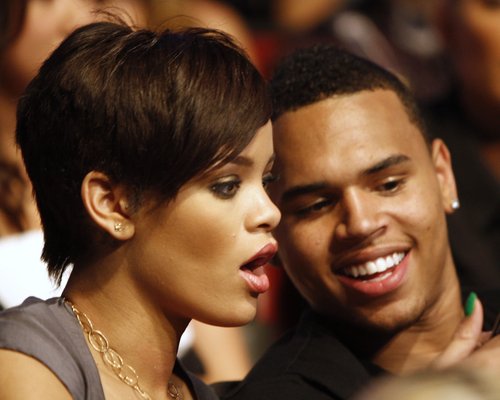 They added: "They don't pressure each other on stuff like that. They're both mature when it comes to serious stuff."
The couple most recently attended the Grammy Awards 2013 together and were spotted getting cosy over the Rihanna's 25th birthday in Hawaii last month.