WATCH: Chris Brown Gets Cabin Fever As He Mistakenly Gets Stuck In The Philippines
24 July 2015, 11:20
The perfect cure for when you're going stir crazy in your hotel room? Backflips and the worm, according to Breezy!
Judging by these Instagram videos, Chris Brown is probably the funniest person you could be stuck in a country with – he clowned around when the cabin fever got too much after being temporarily banned from leaving the Philippines this week.
Chris posted a couple of videos which he has since deleted after he was stopped from leaving Manila amid fraud allegations as one of his concerts got cancelled on New Years Eve – which he made up for this week – and appealed to President Obama to help him get home.
Due to being held up by the misunderstanding, Chris had a LOT of time to kill – and apparently back flips and doing the worm are the perfect cures for boredom. Who knew?
Chris posted the videos from his hotel room earlier this week, and tried to clear up the confusion on Twitter by posting, "I have nothing to do with anything going on right now. I came back to Manila to do a make-up show for New Years. I did the show three days ago.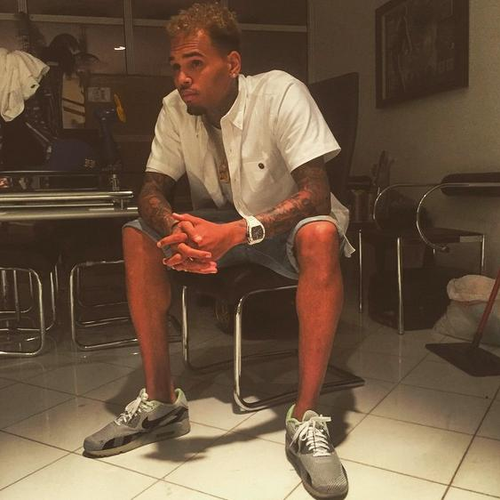 "This is a very serious situation and someone needs to be held accountable for mixing my name up in all this. I've done nothing wrong!!!"
Let's hope Breezy makes it home soon – there's only so much acrobatics you can do before that gets boring too!