Chris Brown And Drake Escape £10 Million Charges Over Night Club Brawl
22 July 2013, 14:41
The musicians were involved in an altercation last year after a night out in New York.
Chris Brown and Drake will both escape charges over damages caused to a New York nightclub following their brawl last year.
The artists were involved in a late night altercation at the W.i.P. where guests were injured and property damaged.
A New York judge has now ruled that neither star will have to payout to Entertainment Enterprises and threw out the case.
The company has complained that the brawl had put off guests attending the venue – costing them revenue in the process.
Check out a picture of the injury Chris sustained during the brawl below: (Picture: Twitter)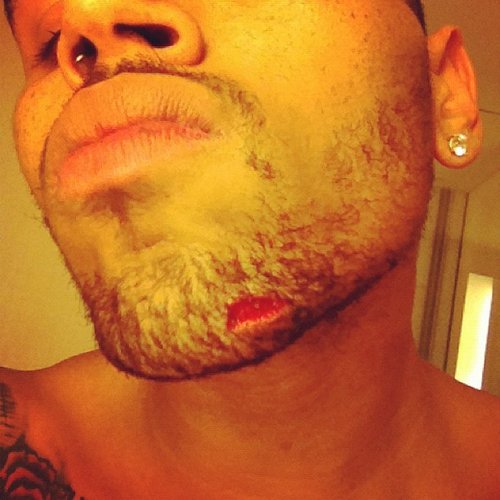 Meanwhile, during a recent chat with GQ magazine, Drake said that he is hoping to one day talk about the fight "man to man" with Chris Brown.
It was believed to have been started over both the pair's ex Rihanna following the passing of a note from the rapper to the 'Fine China' singer.