This 3 Year-Old Kid's Dance Moves Would Put Usher And Chris Brown To Shame
22 April 2014, 11:51 | Updated: 6 May 2014, 11:29
Adorable 3 year old is very happy to dance!
09:33
Check out what happened when this adorable youngster auditioned for China's Got Talent.
This footage of a 3 year-old dancing around to songs on China's Got Talent has captured the hearts of the world this month.
Zhang Junhao from Zibo in China's Shandong Province shows off moves that the likes of Chris Brown, Usher and Justin Bieber would love to replicate as he wows the judges.
The clip has already gathered over 9 million views on YouTube and is getting picked up on a worldwide scale.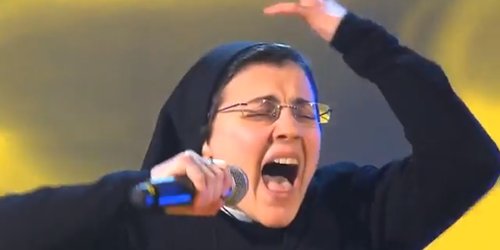 The youngster boogies on down and is incredibly sweet as he asks one of the judges to help him hit play on the music button.
You may also like…