Cheryl Cole - 'Crazy Stupid Love' (Live At The Summertime Ball 2014)
21 June 2014, 21:26 | Updated: 24 June 2014, 15:56
Once you've picked yourself up off the floor trying to recreate the dance moves you can check out the video of Chezza performing her new song at our BIGGEST BALL EVER!
Back in 2012 Cheryl sent the crowd wild with a surprise unannounced appearance halfway through the show, this time around it was the opening beats of her new single 'Crazy Stupid Love' which got the 80,000-strong crowd all excited.
Getting an army of Summertime Ball #soldiers chanting along to 'la la la la.. la la.. la la' is no mean feat but our Geordie pop princess delivered the goods and even managed to engage with the fans despite the high-energy dance routines.
The X Factor judge also dusted off a few old classics during her set as the crowd were treated to a performance of debut hit 'Fight For This Love' and 2012's summer anthem 'Call My Name'.
Now the big question is.. Cheryl what's your Facebook relationship status saying these days? #CrazyStupidLove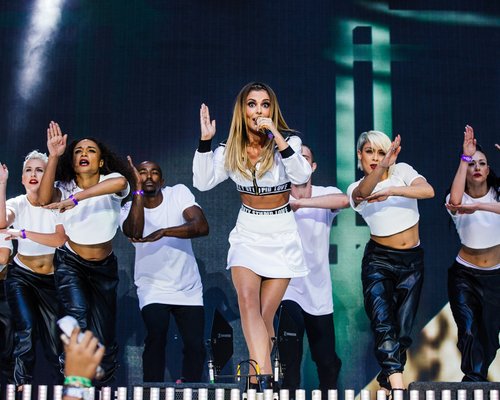 If you still haven't checked out the rest of the INCREDIBLE stage performances from the Capital Summertime Ball with Vodafone then what are you waiting for?! Check out all the highlights here.