Cheryl Cole To Be Offered £1.1 Million To Return To The X Factor USA?
9 March 2013, 09:23 | Updated: 9 March 2013, 09:26
The 'Call My Name' could be set to make a shock appearance on the reality show replacing Britney Spears.
Cheryl Cole is reportedly weighing up a £1.1 million deal to return to The X Factor USA.
The '3 Words' singer was sacked from her position on the series in 2011 and spoke in her autobiography about the "hate" she felt towards Simon Cowell after he made the decision.
"This is a massive move from Simon. He's going right out there and saying that he made a mistake in sacking her," a source revealed to the Daily Mirror. "After she was shunted off the show, TV critics in the US said in reviews that she was the best thing about the programme – and it seems for once that Simon was wrong."
Cheryl was replaced by Nicole Scherzinger – who now serves as a judge on the UK version of the show.
Simon is currently looking for a replacement for Britney Spears – who has already confirmed she won't be making a return to the judge's seat.
"Over the past two seasons, the US X Factor hasn't performed as Simon would have wanted – now it looks like Cheryl will be the savour," added the insider. "He's planning to put a massive contract on the table in the coming weeks, giving her the opportunity to return and prove him wrong once and for all."
The Girls Aloud star has previously stated she would never go back to the music reality show and is yet to acknowledge the new speculation.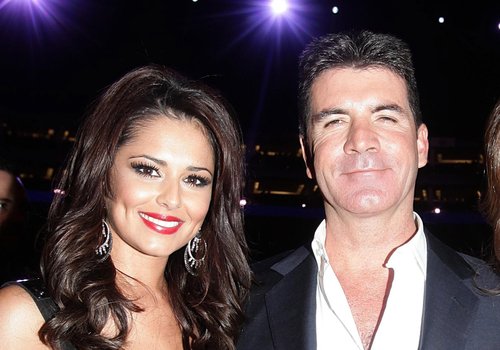 The source continued: "Obviously, there's no certainty that she will decide to go for it, but it appears to be the closest right now to Cheryl returning to the X Factor family.
"It's going to be tough sell for Simon after the humiliation she originally suffered, but if he plays it right, it could happen and it would be a viewer's dream.
"Cheryl has been quite adamant that she doesn't want to head back to the UK version of the show after leaving so getting a slot on the US one would be perfect."
Last year, she made a surprise return to the UK version of the show to help Gary Barlow pick the contestants for his team.
Meanwhile, Cheryl is currently on the road with Girls Aloud for their 'Ten' anniversary reunion tour.
She was also this week forced to deny rumours that she was pregnant after fans made speculation her recent illness was in fact morning sickness.