Cheryl's Getting Sleepless Nights Thanks To X Factor... And Simon Cowell!
21 October 2014, 10:33 | Updated: 21 October 2014, 11:52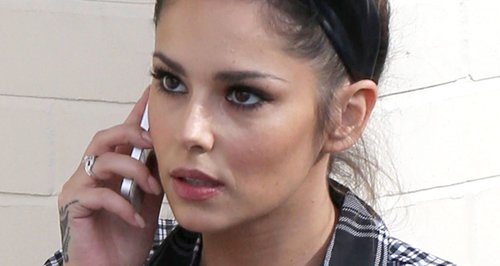 The 'I Don't Care' superstar gets honest about the pressure she faces on the talent show.
Cheryl's feeling the pressure on X Factor right now… and says the 3am phone calls from Simon Cowell aren't helping!
The 'Crazy Stupid Love' star, who rejoined the show for this series, says she finds the live shows "very intense" and wasn't as ready for it as she thought.
"When I did the audition process I sat in the chair and it was like nothing had changed," Cheryl told the Daily Star this week. "It was like four years had evaporated.
"When I came to the live shows I thought I was mentally prepared, but when the audience gets going and you're in the adrenaline-fuelled bubble, your heart is pounding!" she explained. "I'm like, 'this is all my responsibility now!'
"I wasn't ready for that feeling, it's very intense because you have people's dreams on the line and their feelings."
Plus Cheryl's sleepless nights probably aren't being helped by the fact that fellow judge Simon Cowell calls her at all hours with ideas for the big show!
"Simon likes to call you at three in the morning," Cheryl revealed. "He's there thinking about the show, about the pyrotechnics and all that, he's a perfectionist!"
Last weekend Cheryl lost two of her acts on The X Factor UK in Chloe and Stephanie.
You May Also Like…