Simon Cowell Confirms Talks With Cheryl Cole To Secure Return To The X Factor - Audio
12 February 2014, 08:51 | Updated: 12 February 2014, 16:21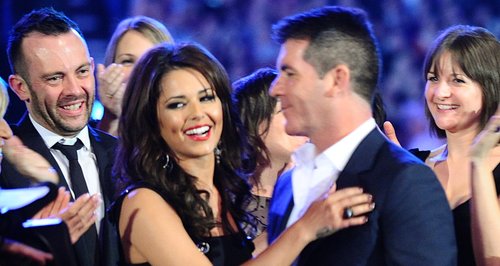 The music mogul teases the much anticipated return of the 'Call My Name' singer to the hit show.
Simon Cowell has confirmed that he has been in talks with Cheryl Cole about a possible return to the X Factor.
She was famously sacked from her position on the US show back in 2011 and has spoke openly about the fallout between the pair since.
Simon Cowell Talks About Cheryl's Possible X Factor Return
However, on the 2012 show she returned at the judges' house phase alongside Gary Barlow and has long-been touted with making a full return to her role as a full-time judge.
Speaking to Capital's showbiz reporter Kevin Hughes at the launch of Britain's Got Talent, Simon said: "To be fair to Cheryl, it hasn't been about the money with her. It's about whether she wants to do it and whether she can handle the pressure, so I'm not quite sure yet [if she will come back].'
Talking about the conversations they've shared, he added: "She had her poker face on," before stating: "I thought she looked and sounded the best I've seen her in years."
Simon recently confirmed his own return to the UK show after pulling the plug on the US version.
He said the competitive American market forced his hand.
"I don't know why any show would want to be in America right now - anyone - because it's too tough of a market. I mean, there's going to be, this year, something like 14 talent shows on American TV."
Cheryl is yet to respond to the latest talk but has always been vocal on Twitter that she would never make her return.