Cheryl Cole Confirms Return To The X Factor UK
11 March 2014, 07:51 | Updated: 11 March 2014, 07:59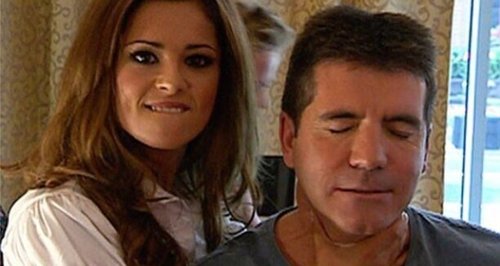 The 'Call My Name' singer and Simon Cowell reveal the news in what's believed to be a reported £1.5 million deal.
Cheryl Cole has officially returned to her seat on the X Factor judging panel.
It's been one of the most anticipated TV returns following her sacking from the US series back in 2011.
Both Cheryl and Simon tweeted the news out to fans late last night with tabloids reporting the deal is worth £1.5 million and was finalised over the weekend.
Cheryl posted a picture of herself with her hands around Simon's neck and said: "GUESS WHAT!!.. I'm baaaacccckkkkk!!!! #iMayActuallyRingHisNeck#XFactor2014 #leggooo".
It's official. Cheryl is back.

— Simon Cowell (@SimonCowell) March 10, 2014
Be careful what you wish for!

— Simon Cowell (@SimonCowell) March 10, 2014
Most importantly she is a brilliant judge of talent.

— Simon Cowell (@SimonCowell) March 10, 2014
Simon joked on his Twitter account to "be careful what you wish for" and revealed his admiration for her skills at judging talent.
Cheryl has twice mentored the winning contestant on the show, first in 2008 with Alexandra Burke and the following year with Joe McElderry.
Meanwhile, Cheryl has also been busy in the studio for much of the past few months so could have a very busy 2014 on her hands.
You may also like...