Cheryl Cole Reveals Her #CapitalSTB Secrets And Talks Delivering Kimberley's Baby!
20 June 2014, 15:13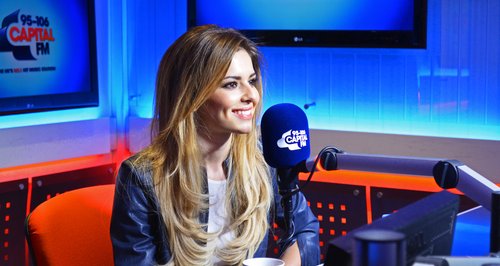 Our girl crush Cheryl Cole lets us in on some of the secrets of what we can expect from her set at the Summertime Ball.
Hands up if you are excited for Cheryl Cole to tear up Wembley Stadium at tomorrow's Summertime Ball? Yeah, we know you are!
Cheryl let us in on some secrets about her set, she told Capital Breakfast, "I'm going to be doing three songs, I'm gong to be doing the new single Crazy Stupid Love, and I'm excited!"
Cheryl Cole teases Summertime Ball performance...
And what about the pyrotechnics? An act as spectacular as Miss Cheryl definitely needs to go in with a bang! She told us, "Oh yeah, I'll go in. I'll go all out, yeah." So that's a 'yes' then?!
We couldn't let Cheryl go without posing a Summertime Ball Buster question to her – what would she do if her Girls Aloud pal, Kimberley Walsh, happened to go into labour just before she was due on stage? Would she glove up and deliver the baby, miss the gig or combine the two and deliver Kimberley's baby live on stage while singing?
It's a toughie but Cheryl told us, "As much as I love the 80,000 crowd, I would have to go rescue Kimberley. And then I would come back after! Just move my set!" As long as you bring the baby on with you, we're cool with that!
The Countdown To The #CapitalSTB Is ON!
You may also like...