Cheryl's Planning A Second Wedding Ceremony So Her Friends And Family Can Attend – Aww!
21 July 2014, 15:16 | Updated: 21 July 2014, 15:29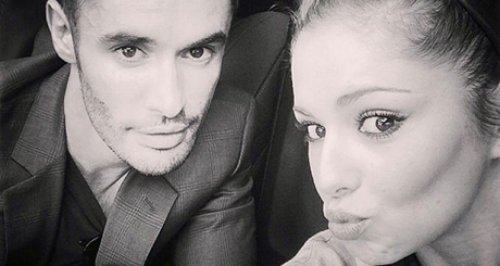 Her wedding was the biggest surprise of 2014 so far, but Chezza's set to have a second ceremony closer to home
If you were surprised to hear about Cheryl's secret wedding, you weren't the only one – the ceremony was kept so hush-hush that only ten people knew in advance!
And because Chezza wants the rest of her family and friends to be able to celebrate with the happy couple, she is planning a second ceremony closer to home.
The original wedding took place on the 7th July in Mustique, and sources say Cheryl and Jean-Bernard's second do is to take place this week.
The ceremony, which is said to be taking place at a London venue, will host 80 guests after only Cheryl's mum and her PA were present in Mustique.
A source told the Daily Mirror, "Cheryl and Jean-Bernard took everyone by surprise when they announced they were married."
"A lot of her family haven't even met the guy, and some were upset about missing the big day. So they want to do something to make up for things."
And because the couple married just three months after meeting, the second celebration will be an opportunity for them to get to know each other's friends.
The source added, "It will also be a great opportunity for family and friends of both sides to get to know each other."
"The couple could have done it later in the year, but they want all their loved ones to share their happiness as soon as possible."
And the generous couple are also said to be footing the bill for their loved ones' travel costs as well, as many of Cheryl's party will be coming down from Newcastle and JB's from Paris.
Our invite's in the post, right?!
You may also like…