It Looks Like Cheryl IS Coming Back To The X Factor & We Couldn't Be More Excited!
26 September 2017, 15:32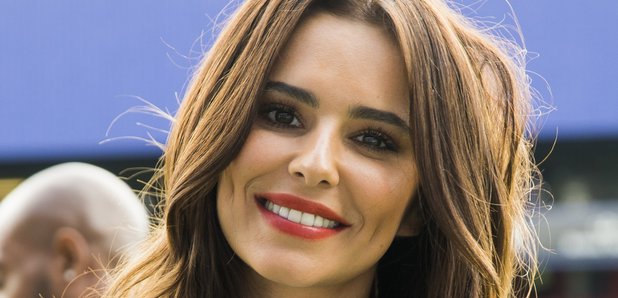 Yaaaassss Chezza!
It's the news we have all been waiting way too long for – it looks like Cheryl will be coming back to the X Factor… but not everyone is as happy as we are about it!
While she won't be rejoining the judging panel quite yet, rumour has it that she will be Simon Cowell's guest mentor at judges houses this year – and it's not gone down well with Sinitta.
According to The Sun, Cheryl will be replacing her at judges houses, "The offer has been brutally withdrawn, Sinitta's been replaced by Cheryl who is making her big X Factor comeback potentially before a return to the judges panel next year.
"Sinitta's not happy about this, she messaged last night to say, 'They decided to go in a different direction is what one of the directors told me. I had prepared and also turned down other work and created something incredible to wear...'"
It has long been rumoured that Cheryl would be returning to the show, but rumours that she would be getting £500k for a spot back on the judging panel were denied by Simon Cowell.
Sinitta previously joked to The Sun, "You can't look like that, have hair like that, have Liam [Payne], have the perfect baby, the perfect body, the perfect face, be a pop star, be drop-dead gorgeous and take Judges' Houses. She needs to stay in her lane a little bit. I love you Chez but don't even go there - not that I'm bothered."
A source told the Daily Mail, "Brutal is a matter of opinion, but after being promised the job for life and invited back on live television last year it was at least insensitive to change direction and exclude her.
"Sinitta makes a huge effort and always has for the X Factor since it first started. She was told she was considered part of the X Factor family and didn't expect them to go back on their word again this year, otherwise she wouldn't have declined other work opportunities and created a masterpiece for her return this year.
"Sinitta also created a whole new masterclass for the contestants. What has not been made clear is if Sinitta will still act as Simon's right hand woman during the live shows and mentor the contestants. Communications have been inconsistent. Sinitta wishes the X Factor and especially all of the contestants the very best of luck for 2017."
A source close to Simon revealed, "Simon is ecstatic at getting Cheryl back working with him again. They've had their ups and downs to say the least but he hugely respects her opinion. He has been working on it for a while. He and Cheryl have been talking a lot over the last months. Recent reports that she wouldn't be returning ever are obviously way off the mark.
"For Cheryl, this felt like the right way for her to make a return to the limelight after having Bear. She has the tough task of picking Simon's final acts so the pressure is on and he is very much looking forward to the banter."
We can't wait to see her back on the show!