Cheryl Cole Bangs The Drums As She Heads Back Into The Studio To Work On New Album
4 February 2014, 09:16 | Updated: 27 March 2017, 16:31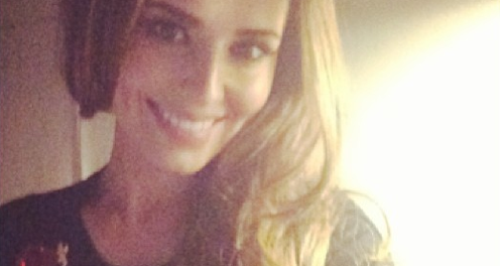 The 'Under The Sun' singer demands "drums please" as she continues work on her next record.
Cheryl Cole has shared a new snap from inside the recording studio, confirming she is once again back hard at work on her new studio album.
Earlier this month the 'Call My Name' star tweeted to say she is "toooo hyped about music", after starting to record for her fourth record.
Cheryl has now posted a picture of herself practicing on a drum kit in what is believed to be a recording studio, after teasing plans for new music towards the end of 2013.
"Drums please," Cheryl simply posted alongside the snap.
"Can not sleep for the love of trying. I am toooo hyped about music... Excited !! #musicbrain #wirednottired words all in my head," Cheryl tweeted earlier this month.
The UK singer released her last album 'A Million Lights' in June 2012, before taking some time off for Girls Aloud's farewell tour.
Cheryl Cole is expected to return with a new album before the end of the year.