These Latest Photos Of Cheryl Have Left Us So Confused About All Those Pregnancy Rumours
27 October 2016, 17:13 | Updated: 27 October 2016, 17:15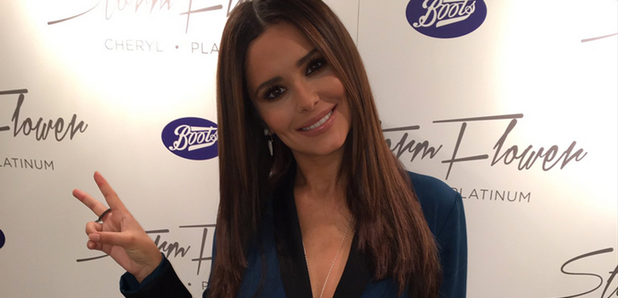 We really don't know what to think after these new pictures emerged...
There has been a lot of talk in recent times about whether Cheryl is or isn't pregnant.
Fans have been endlessly discussing the 'is she/isn't she' debate at length and the pictures of Cheryl that we've seen haven't made the whole thing any clearer.
But now a new photo has emerged and it's left us more confused than ever before.
Cheryl at the Boots StormFlower Platinum signing today pic.twitter.com/qiBoBQm6VE

— Cheryl (@cherylstats) October 27, 2016
Cheryl was at an event to launch her new 'Storm Flower Platinum' fragrance with Boots and this picture has since been shared online.
With her BF Liam Payne over in America at the moment, Cheryl is venturing out on her own for these business ventures.
Cheryl has also been taking over the Boots Snapchat too...
Stormflower Platinum has been the most popular fragrance! pic.twitter.com/sz31pwRwRX

— Cheryl (@CherylDaily) October 27, 2016
This will certainly fuel the fires in the debate about whether or not Cheryl is pregnant as it leaves us with far more questions than we started with.
You may also like...