AMAZING! Cheryl Tells Us ALL About Her New Tour Plans For 2015
14 November 2014, 12:07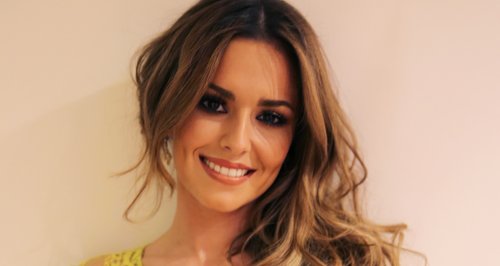 The UK star teases when she might announce tour dates to support her album 'Only Human'.
Cheryl cannot WAIT to get back out on the road… and she's just given some HUGE hints about when she might be heading out on the road!
The 'I Don't Care' superstar stopped by for a chat with Max on Capital this week, where she opened up about how excited she is to take new album 'Only Human' on tour next year.
Cheryl on loving tour life... and plans for a new one!
"That's my best thing. That's the thing I love the most about what I do. I mean I love being in the studio, I love putting songs together, I love all of that," Cheryl told Max. "But being on the road and having consistency in my life, even though I'll be in a different city I'll be doing the same thing every day, which is rare for me.
"I'm normally doing something different every day. I love that side of it, I love performing and I love seeing people that have supported us over all those years, face to face.
After revealing she plans to just "chill" over Christmas, Cheryl then teased: "Then I want to talk about putting it on the road, for sure."
REMEMBER.... tune in to Max on Capital this Sunday 16th November from 7pm for her FULL chat with Cheryl!
Keep it Capital every Monday to Thursday from 10pm and Sundays from 7pm for Max's show.
You may also like...