Kimberley Walsh Knew ALL Along Cheryl Cole Would Go Back On X Factor
4 July 2014, 11:34 | Updated: 4 July 2014, 11:35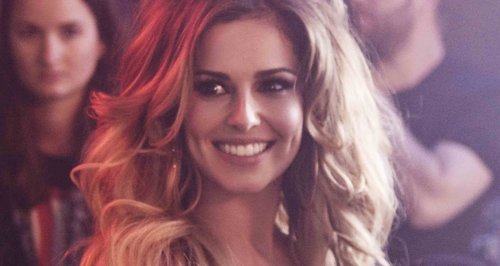 Everyone wanted it to happen, and it sounds like Kimberley predicted the same as the rest of us!
Sounds like Kimberley knew ALL along our Chezza would go back to The X Factor!
The former Girls Aloud star says she predicted Cheryl Cole would return to her judging role on the show, and obviously she was right!
Cheryl is back on The X Factor this year alongside fellow returning judge Simon Cowell, and Kimberley says the 'Crazy Stupid Love' star is loving being back behind the judges desk.
"Do you know what, I think for her it was something that she loved doing first time around, she really enjoyed it when she did it here," Kimberley said on This Morning this week. "I think it was almost like, not unfinished business, but I think I always thought she might go back.
"And I think she's really, really enjoyed it which I'm glad about," she added.
> Get to know Cheryl's NEW man!
> Relive the moment Simon Cowell surprises Cheryl for her birthday… with a group of male strippers!