Has Cheryl got a bun in the oven?
After a stressful few months, pop princess Cheryl Cole took some time out of her schedule to reward her PR team with a tray of freshly baked scones yesterday.

The Girls Aloud star's PR team at Supersonic PR have been working overtime recently with the intense scrutiny of her role on X Factor, and promoting her new single 'The Flood', so she thought that it was right that she gave them a bit of TLC.

Cheryl is still grounded enough to know that the way to most people's hearts is through their stomach, and knew that baking scones for her team would be just the ticket. Cheryl's team seemed to be chuffed to bits with the surprise from one of their star artists, and excitedly tweeted "Hot scones straight out of the oven", presumably before scoffing them all!

Everyone can see what a tough year it's been for our Cheryl - she's fought off malaria, split up with ex-husband Ashley, and handled a difficult crop of X Factor contestants. Despite her troubles though, it's great to see that one of the most notoriously hard working people in pop is still firing on all cylinders.
We've got just one question to ask Cheryl. When are you coming round to bake for us?
Check out the picture below...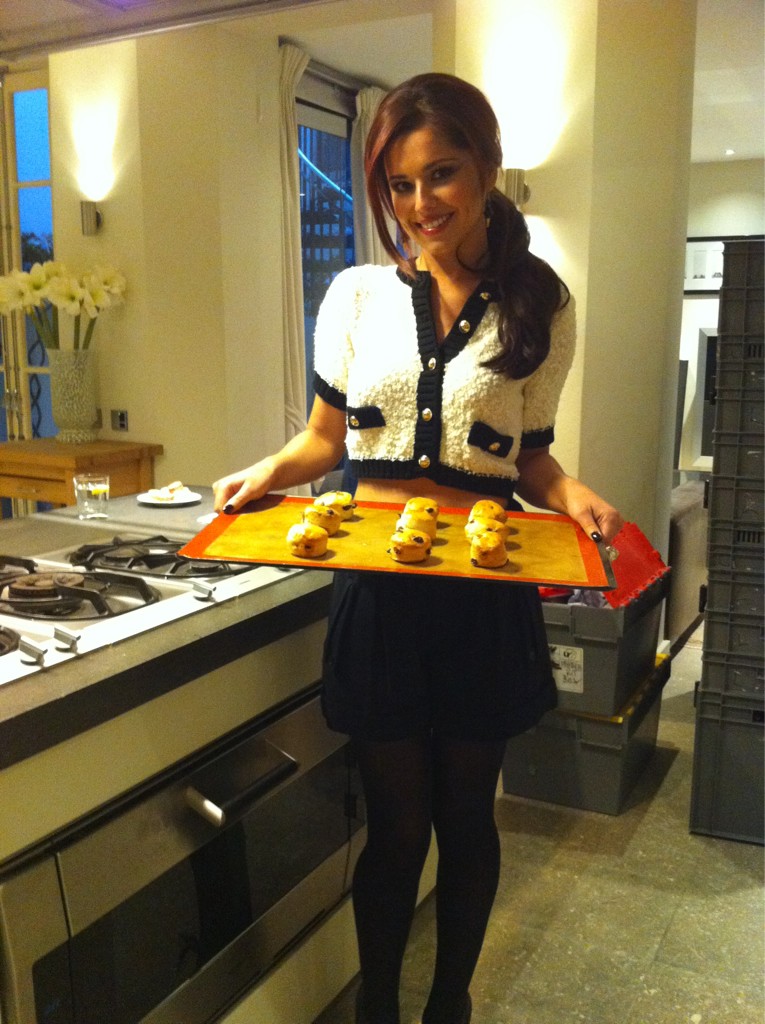 Which artist would you like to see baking in your kitchen? Let us know below...