Cheryl & Liam Have Gone Quiet On Social Media & Now Argument Rumours Have Begun
24 August 2016, 17:25 | Updated: 24 August 2016, 17:29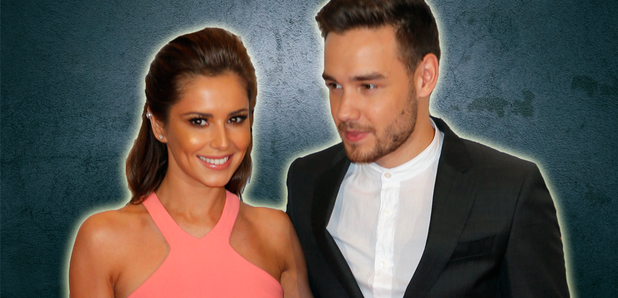 Well this is a bit of a mystery...
If you're a fan of Cheryl, you'll know that she loves a bit of social media.
Every week or so we get a little update from the Geordie lass on Instagram or Twitter.
But in the last few weeks, we've heard nothing from the star and her fans are now getting worried.
The last tweet that Cheryl sent was this one on 4th August...
August 4, 2016
And the last Instagram pic we got was this 3 weeks ago...
Since then, we've only had two posts from her account and those were to advertise her new fragrance.
The silence has now caused Cheryl's fans to become concerned about her.
@CherylOfficial worried about you I'm missing you

— ben anderson (@benanderson988) August 20, 2016
@CherylOfficial I love Cheryl with all my heart. I'm really worried about her. I hope she's ok. #TeamCherylForever

— Cheryl ♡ (@katelynhudsonx) August 22, 2016
I am seriously missing @CherylOfficial

— JackSOLDIER (@JackChezzaNo5) August 22, 2016
@CherylOfficial if you had planned to go MIA like Ed Sheeran, you could've at least given us a heads up Missing you, hope you're well C x

— Neelam! ッ (@NeelamCena) August 24, 2016
@CherylOfficial I hope you're ok, I'm a bit worried, we've heard nothing from you in 2 weeks, maybe it's just me overreacting love you

— alouder (@amezbbz) August 20, 2016
Whilst Cheryl has been pretty quiet for a few weeks, her boyfriend Liam Payne has also been pretty quiet.
In the last few weeks all we've seen of him is this Instagram post...
Plus a reply to a fans artwork and this pretty unfortunate tweet...
Lol just when I thought I was going to watch tv on the sofa and my house has been overrun by an ants nest

— Liam (@LiamPayne) August 11, 2016
So why have the pair been so quiet?
Maybe they're just enjoying spending some time with each other and are keeping out of the media spotlight.
But after Simon Cowell recently hinted that the pair are trying for a baby, could there be some big news on the way?
Well according to reports, the couple may actually be arguing over Liam signing a nondisclosure agreement.
It's been claimed that Cheryl made her ex husband Jean-Bernard sign a "watertight" confidentiality agreement in order to stop him talking about their relationship.
So perhaps this could be why Cheryl & Liam have gone AWOL.
A source told Now Magazine, "Cheryl's been hurt badly in the past. She understandably wants to protect herself and she can't see why Liam doesn't get that."
"Liam isn't keen. He'd never do anything to hurt her. And deep down, Cheryl knows that so Liam doesn't see the point."
But we hope there isn't trouble in paradise because we absolutely love a bit of Chiam.
We're keeping our fingers firmly crossed that we get an update on the pair VERY soon!
You may also like...