"I Don't Need My Own Right Now": Cheryl Fernandez-Versini Talks About Having Kids
29 October 2014, 13:43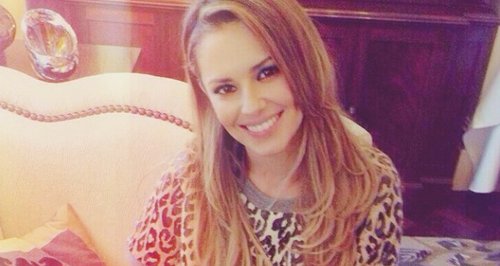 Cheryl Fernandez-Versini talks about waiting to have children and what her new music means to her.
Cheryl Fernandez-Versini may have settled down with her fancy Frenchman Jean-Bernard and be living the happily married life, but we probably won't be hearing the patter of tiny, ridiculously gorgeous feet any time soon. Sadface.
Cheryl admitted in a recent interview with The Mirror that she is in no rush to have children of her own, and is just enjoying being an aunty to her friends and family's children instead.
She said, "Oh god. Kimberley just had her baby, a boy who I consider as a nephew. I don't need my own right now."
"I've got two... not so much in Lola, but I feel like I've got a little baby to take care of in Lauren on the X Factor, so I'm doing alright with 12 nieces and nephews, somebody on X Factor, and a baby with my best friend."
That may be a 'no' for now, but imagine how ridiculously perfect those babies would be?!
Cheryl's focus at the moment is on her career, and her new album 'Only Human' has a message of living for the moment. She says, "You have to reevaluate and reconsider, so living in the moment is the only way you can enjoy your life."
She also says that having malaria was the lowest point in her life so far, explaining, "Probably when I was sick to be honest. It puts everything into perspective when it's your health."
"You can have anything in the world but if you haven't got your health, nothing else matters. Even if you do have money and you're fortunate to have money, you can't always pay to be healthy."
Cheryl's new single 'I Don't Care' will be released on 2nd November and her fourth album 'Only Human' is out on 10th November.
You May Also Like…