Cheryl Fernandez-Versini Is Opening A Centre For Disadvantaged Youths In Newcastle
26 January 2015, 10:31 | Updated: 26 January 2015, 13:02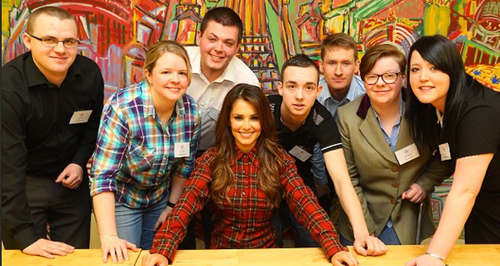 She's passionate about helping disadvantaged young people in her home town, and Cheryl will be opening a centre to help at-risk youths in Newcastle.
She's a proud Geordie lass and she's always been passionate about helping disadvantaged youths from her home town, and it looks like Cheryl Fernandez-Versini is finally getting her wish to open a support centre in Newcastle.
Cheryl has set up Cheryl's Trust in partnership with The Prince's Trust and has pledged £2million pounds to get a centre up and running to help disadvantaged young people.
The centre will be based in Cheryl's home town of Newcastle and will help at-risk youths to get their lives back on track if they are struggling with drug or alcohol problems, homelessness or mental health issues.
Cheryl said of the project, "I'm proud of where I grew up but I'm only too aware of the challenges that young people face. Opportunities often seem pretty limited and I saw so many friends who had loads of potential fall into a life of alcohol, drugs and crime."
"Too many young people are wasting their lives away because they feel they have no-one to turn to. My life could have turned out very differently... I know how lucky I am."
"That's why I am raising money to open the new Centre in Newcastle. I want to give back and help young people who feel like they'll never achieve anything reach their dreams and live a happy life."
You May Also Like: