Cheryl Cole On Whether She Prefers Having Blonde Hair: "It's A Summer Vibe!"
3 June 2014, 08:47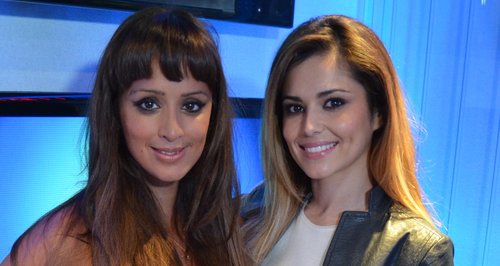 The 'Crazy Stupid Love' star chats to Max about going back to being a blonde.
Cheryl Cole has opened up to Capital about going back to her blonde hair colour as well as revealing whether she prefers being a blonde or a brunette.
Cheryl Cole on whether she prefers being blonde...
The 'Call My Name' star, who's brand new single 'Crazy Stupid Love' hit Capital for the first time yesterday morning (2nd June), joined Max on her show Monday evening where she revealed all about the new look.
"I just think you feel different, in general," Cheryl explained on Max's show last night (2nd June). "I definitely prefer being blonde.
"You can dress more, you can dress differently, you can wear more pastel colours," she continued. "It's a bit more of a summer vibe isn't it!"
The 'Under The Sun' singer also revealed that she will go back to being a brunette at some point in the future.
"Maybe, I mean that's my natural colour, so at some point, probably naturally, I'll go back," she added. "But I'm happy being blonde at the moment."
Cheryl Cole is set to release 'Crazy Stupid Love' on 20th July, and she plays the Capital Summertime Ball 2014 with Vodafone on 21st June at Wembley Stadium.
You may also like...