WATCH: Cheryl Reveals She Chose Bear's Name & Talks Snapping Back Into Shape
20 October 2017, 16:30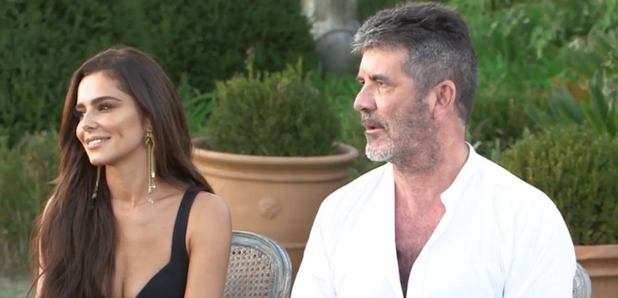 She's going to be taking a few more months off before relaunching her pop career.
It's been a while since Cheryl's done an in-depth interview, and in her first chat since giving birth to baby Bear, she revealed how she snapped back into shape and how it was her that chose her son's unusual name.
Speaking on Lorraine, Cheryl revealed that despite appearing on X Factor judges houses, she would be taking some more time off before she relaunches her pop career.
She explained, "I've got the luxury of being able to spend time with my newborn child and I think I'm going to take that for what it is. A lot of mothers have to rush back to work and I don't think it's really fair so I'm going to take time, a few months until he's a bit more grown."
Cheryl admitted her life had changed a lot since becoming a mother, "It changes your life completely, in the most amazing way, I have had the best six months of my life. I always loved the name and the midwife always used to come in when he was little and he would grunt and she would go 'How's the little bear?' and it stuck. It's just his name and I wanted a unique name."
Liam Payne has previously said that he let Cheryl choose the name as she did all the work carrying the baby, to which she responded, "It's true though! We carry them for the whole nine months and we give birth to them so I think it's only fair. We did have a lengthy discussion, he didn't have a name for about seven weeks."
And despite giving birth just six months ago, Cheryl soon snapped back into shape – but she admits it wasn't as fast as people think. She explained, "It didn't feel like [snapping back into shape] for me. Obviously my whole body changed naturally but all the females in my family are fortunate like that, my mother put on her jeans a week after in the hospital. Some people are genetically like that but for me, after three months I started working out one hour a day."
And as for baby number two?! "I have no plans for two at the moment but I think maybe one day." EXCITING!