WATCH: Charlie Puth FaceTime'd Fellow #CapitalSTB Baller, Liam Payne, So They Could Have A Shout-Off!
10 June 2017, 11:37 | Updated: 1 May 2018, 08:11
Plus, he DM'd Shawn Mendes trying to steal some of his Summertime Ball set time. Obvs.
The #CapitalSTB is a time to bring some of the world's biggest stars together, in a celebration of music and dancing. But it's also a time for Charlie Puth to frustrate and prank all of his fellow performers.
Would we have him any other way? No. Not when it means we can FaceTime Liam Payne whenever we want.
> Charlie Puth Asked You To Pick His Overly-British #CapitalSTB Rider... And You Did NOT Disappoint!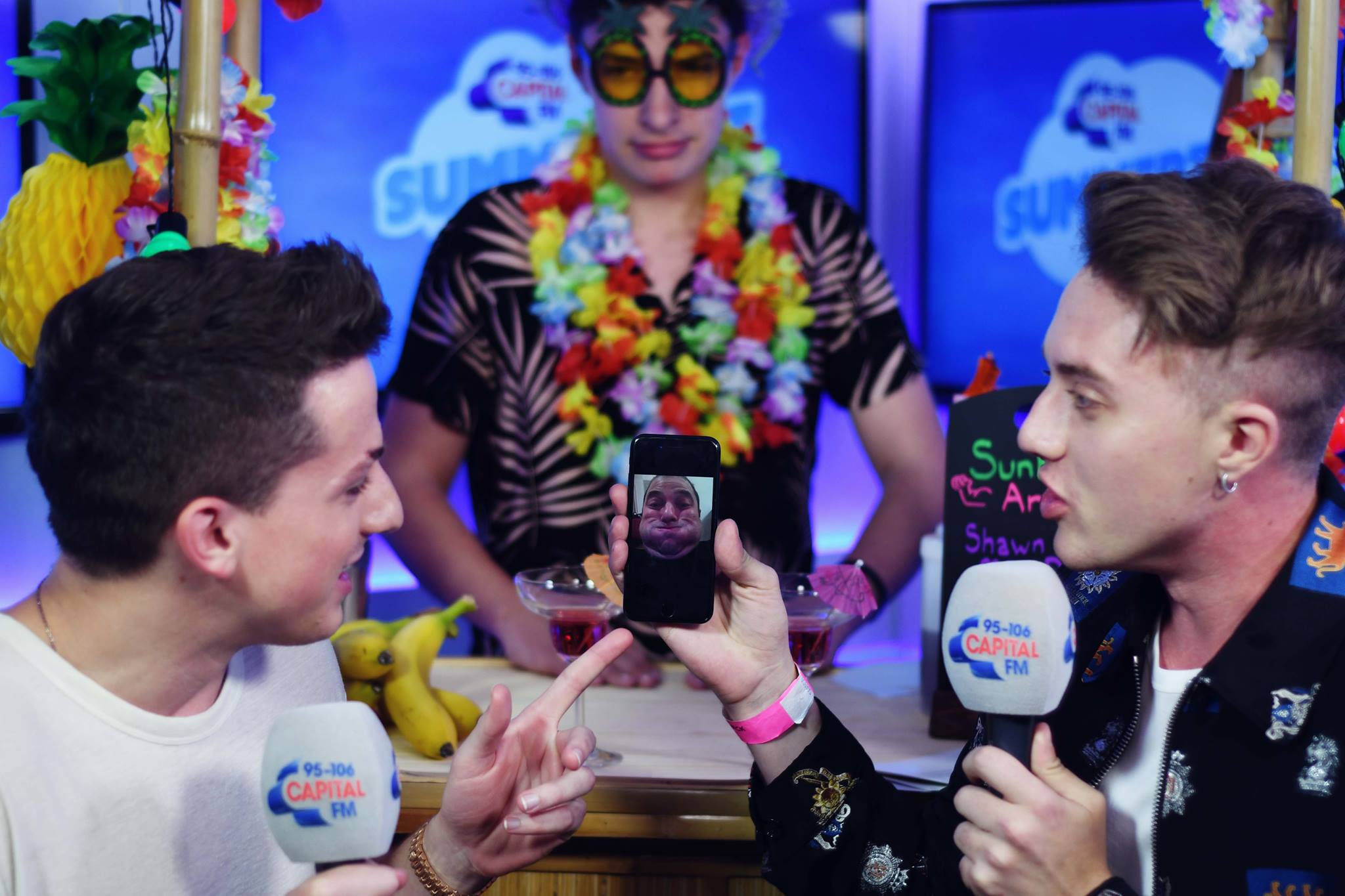 Charlie literally wrote and sang a song called 'Attention', so he's no stranger to the limelight. That's why, when Roman challenged him to see how big his Summertime Balls were, he took it on like a BOSS.
While at Ro's tropical Hawaiian bar, The Sunburnt Arms, the 'Attention' singer sipped on his Shawn Men-Disaronno Sour, and proved he's one of the bravest stars we have at the #CapitalSTB.
First, he let Roman scroll through his phone and pick any photo he wanted from his Camera Roll, and show it to everyone in the studio. After skipping a few, erm, unique snaps, Roman picked his face - one that NEEDED explanation. It was his 'Attention' co-writer gurning. Because, why wouldn't you have that saved in your phone?
> Charlie Puth Can't Wait To Perform 'Attention' For You Guys At Capital's Summertime Ball!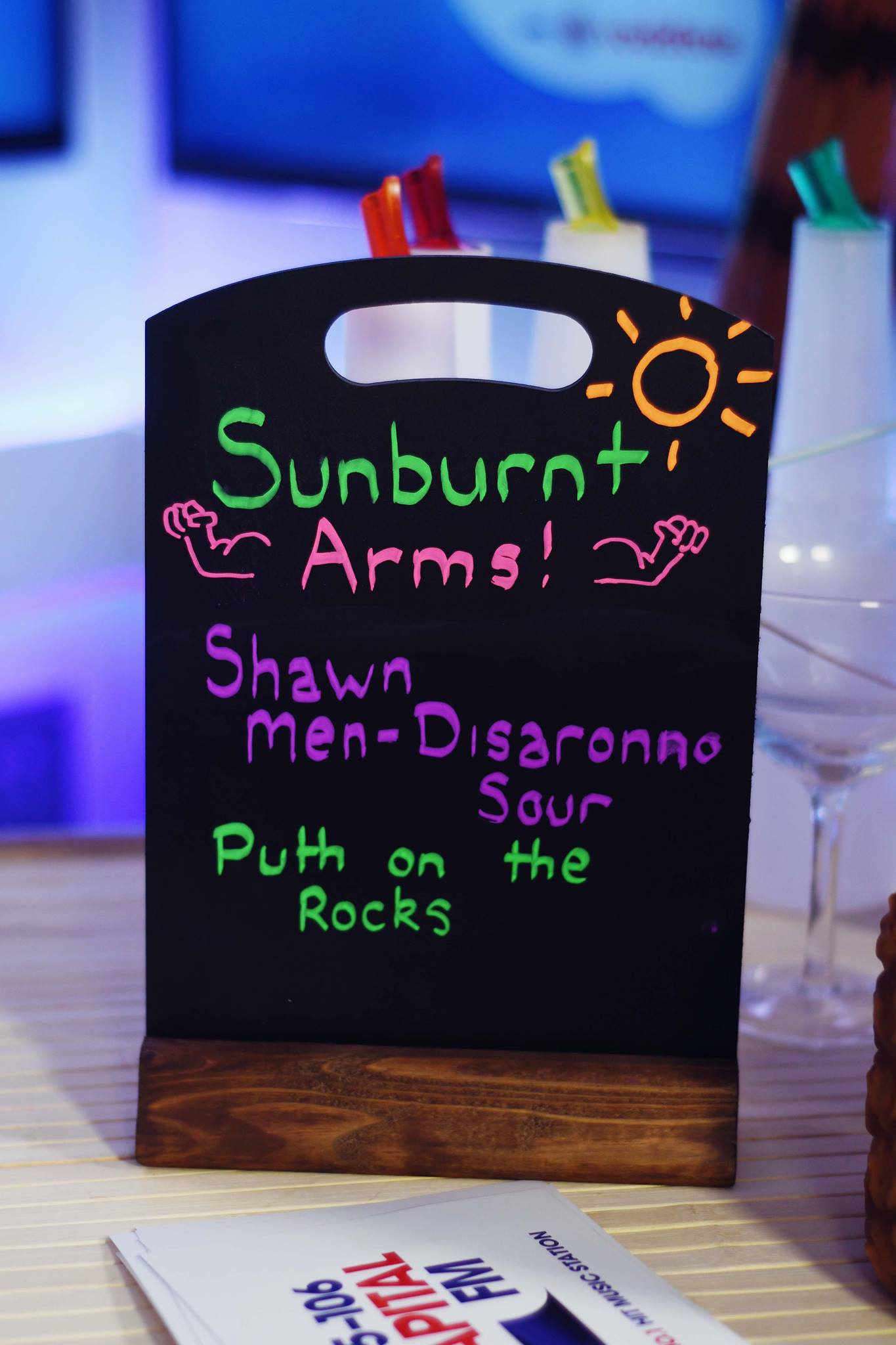 He then slid into Shawn Mendes' DMs for some big scoring points, and asked his good ol' friend if he could - wait for it - take some of his time from his on the #CapitalSTB so he could have a longer set. At least he wasn't annoying any of the 1D lads, eh?
Oh wait. He was. He kept his phone out and scored a whopping FIVE POINTS, by FaceTime-ing Liam 'Strip That Down' Payne and doing everyone's favourite 90s reference straight down the lens - by shouting "WASSSSSUUUUUUUP?!" We were terrified. How was Payno going to reply?! WHAT WAS GOING TO HAPPEN?
Obviously he was going to shout "WASSSSUUUUUUUP?!" back. Duh. Does anyone else want Charlie Puth's address book too?
> If You Wanna Catch Charlie Puth's #CapitalSTB Set, Make Sure You Download Our App Now!
And when he's not pestering fellow Ballers, he's serenading his fans over their cereal. Just. Like. This...