WATCH: Charlie Puth Played An Acoustic Version Of 'Attention'... On #CapitalSTB Classroom Instruments
9 June 2018, 12:30 | Updated: 11 June 2018, 21:17
Is there anything Charlie Puth cannot do? He's legit the most talented man we've ever met.
When Charlie Puth graces the #CapitalSTB stage, you can expect him to play the likes of 'See You Again' on some world-class instruments.
You may not, however, expect to see him plinking and plonking on a toy keyboard that cost us about £12.75.
> 12 Unforgettable Times Shawn Mendes & Charlie Puth Proved They're The World's Ultimate Bromance
Right before he performed in front of thousands of fans, Charlie popped by to pay his mate, Roman Kemp, a visit. And, being the sweetie that he is, Ro had a gift for Charlie - tonnes of plastic instruments.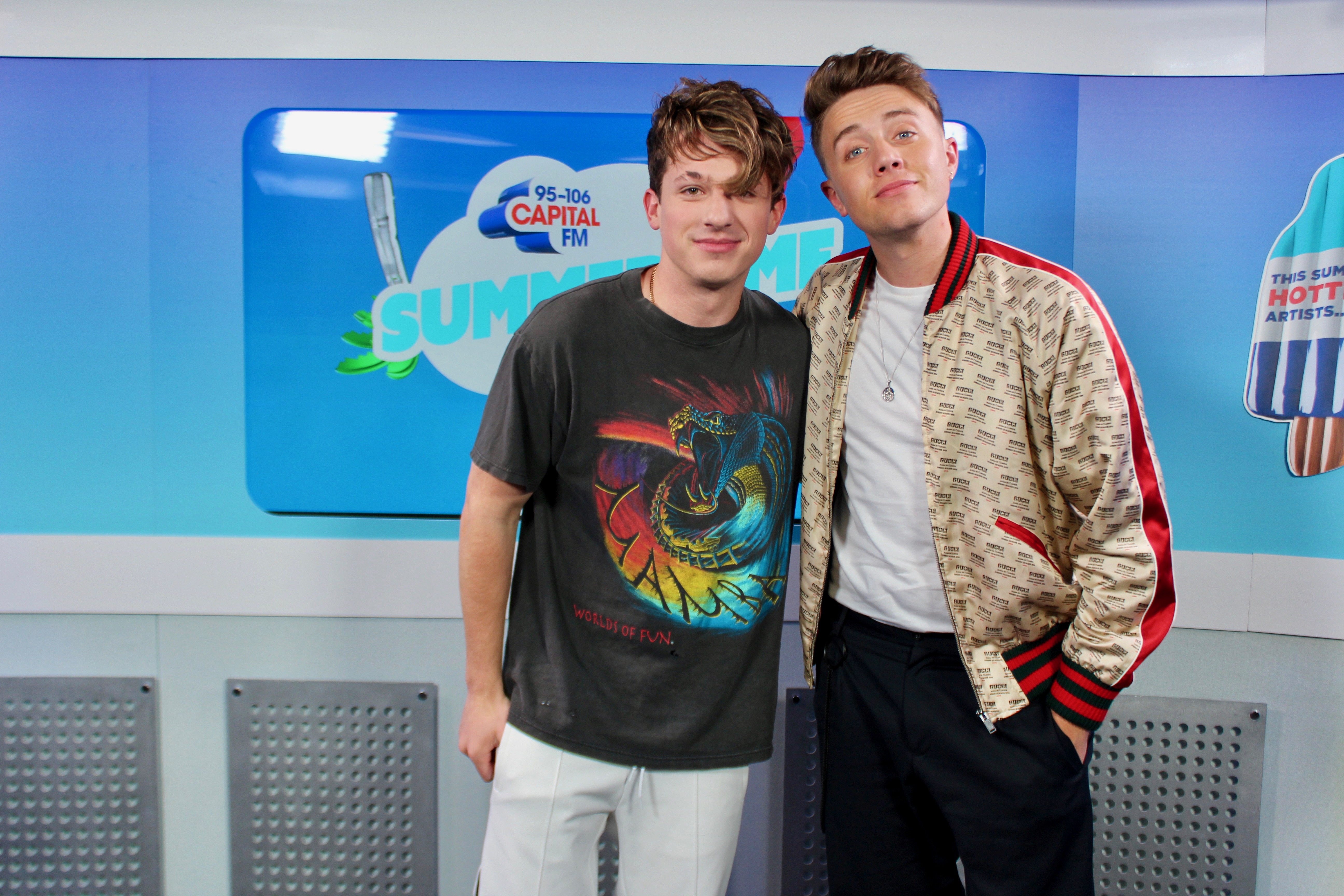 The pair kneeled on the ground and started playing what can only be described as a masterpiece - Charlie Puth's 'Attention'. We expected it to sound relatively bad, but it actually sounded like a pure bop.
(We assume that's totally Roman's wooden block clapping, and not Charlie's exceptional piano skills.)
> You Don't Want To Miss Charlie Puth's #CapitalSTB Set, So Make Sure You Grab The App...
Of course, when you've got banger-after-banger, you wouldn't be judged for having a bit of a rave to your own tunes. And after watching Charlie Puth throw some mad shapes (by which we mean "serious dad dancing"), all we know is that we wanna have a dance-off with him...