Carly Rae Jepsen's Going To Try To Smuggle Tom Hanks To The #CapitalSTB In Her Suitcase!
29 April 2015, 08:21 | Updated: 30 April 2015, 07:01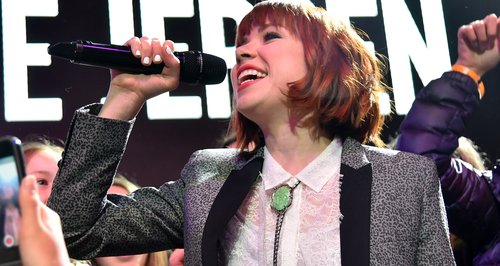 The 'I Really Like You' star is VERY excited for her Summertime Ball performance – and she's going to as Tom Hanks to come along too!
Carly Rae Jepsen will be bringing her high energy pop hits to the Capital Summertime Ball with Vodafone on the 6th June – and it looks like she wants to smuggle Tom Hanks in too!
The lady behind 'Call Me Maybe' and her new song 'I Really Like You' will be brightening up the Ball – and we bet 80,000 of you won't be able to resist singing along!
Carly told Capital's Marvin Humes how excited she was to be performing for ger UK fans at this summer's biggest music event. "I'm pretty excited about it! I think it's going to be fantastic. I can't wait, it will be a lot of fun."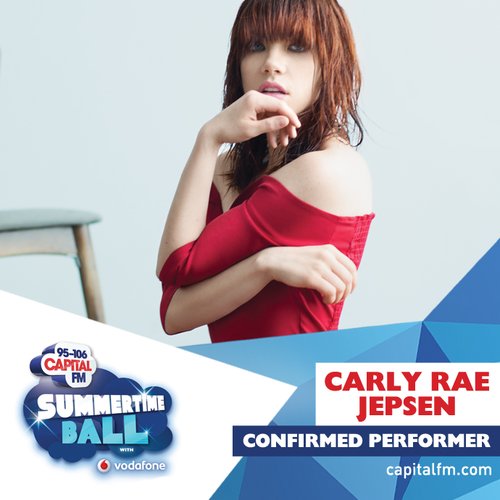 "There's going to be surprises, I've been working with some fantastic dancers lately. Not that I'm a dancer but we pose together and we have fun and we kind of bring the '80s back as hardcore as we can."
Now we all know that Tom Hanks and Justin Bieber made a cameo in her video for 'I Really Like You' – but will she be bringing them along on the day? She joked, "Oh my gosh, wouldn't that be amazing? I'll see what I can do! I'll be like, 'Hey Tom, get in the suitcase, we've got a trip to do.'"
If You Can't Wait To See Carly Rae Jepsen Rock Wembley, Tweet Us @CapitalOfficial With #CarlyRaeJepsenAtCapitalSTB
And with any big event, the stars can put in a couple of rider requests ahead of the day – so what would Carly Rae want on hers? "Ooh, a masseuse, I'll go for one of those! A masseuse, a bowl of green grapes, maybe some whisky for after the show." Sounds fair enough to us!
Keep it Capital Breakfast tomorrow from 7am as we reveal the rest of the hottest hit music stars joining our most insane line up… EVER!
Tickets for Capital's Summertime Ball 2015 with Vodafone go on sale this Friday (1st May) at 8am. Capital VIPs and Vodafone customers have access to an exclusive VIP pre-sale which opened today (29th April) at 8am.
Get all the latest @CapitalOfficial #CapitalSTB
Check out Carly Rae's brilliant 'I Really Like You' music video for a taste of what she's bringing to the ball: