Carly Rae Jepsen Teases New Album And Shows Support To Justin Bieber
21 June 2013, 15:40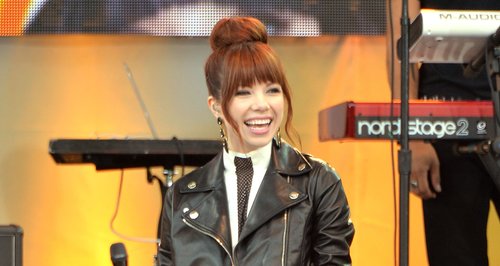 The 'Call Me Maybe' singer speaks about the follow-up to her debut record 'Kiss'.
Carly Rae Jepsen has been teasing her new studio album and told fans that the record will be a "pop album" but her own version of the genre with a potential "folky" element.
The 'Good Time' singer released her debut record last year and told Billboard that she started working on her new album as soon as 'Kiss' was finished.
"Three songs from the batch I've written on the road that I think are keepers," she said of her new songs.
"I can kind of explain it in some ways, and in other ways I'd rather not and let myself go in and create it," she added.
Check out a picture of Carly arriving in Japan this week below: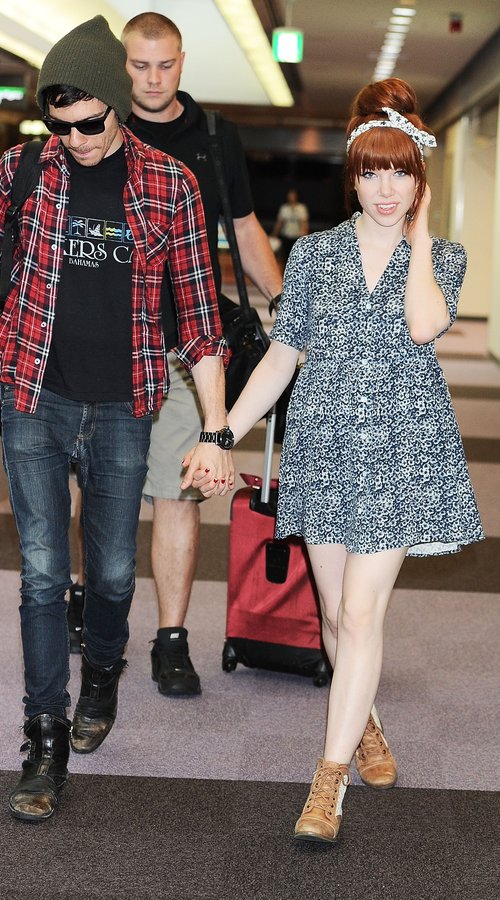 Speaking of what direction the record will take, she explained: "I think I have a folky side in my blood from what I used to listen to with my parents, and it'll be fun to incorporate of that more in the verses of the pop songs, a little something deeper to the verses."
Her mentor Justin Bieber is also continually in the headlines and Carly admitted she feels a little out of the loop but knows how hard the teen works.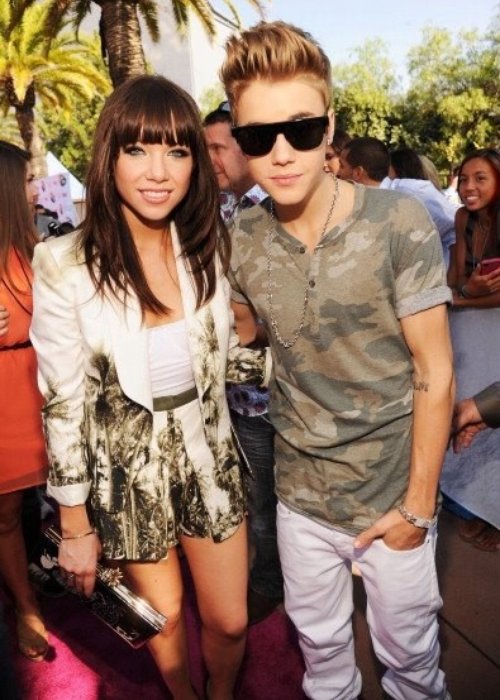 "People are constantly, like, 'Is Justin OK?' I've not really noticed any of that. I feel like Justin's a guy who's working hard every day, and I think the media can sometimes be a little brutal with stuff and over-exaggerate things," she said. "But I stand by him. I support him. I think he's a good guy, and he's doing the best he can."
Meanwhile, Justin has continued to stay focussed on his new music and is also preparing for a new movie release in 2013.