Cardi B Responds To Jameela Jamil's Wish She 'Sh**s Her Pants In Public'
27 November 2018, 14:00
Cardi B has clapped back at Jameela Jamil who called out her and other celebrities for promoting weight loss shakes in a pretty savage way.
Cardi B has found herself at the centre of a new feud after TV presenter and actress Jameela Jamil called out a bunch of celebrities including Khloe Kardashian and Amber Rose for endorsing meal replacement shakes and tea's, publicly stating she hopes the rapper 'sh**s herself in public'.
Nicki Minaj & Cardi B's Feud Explained – A Timeline Of The Rappers' Difficult Relationship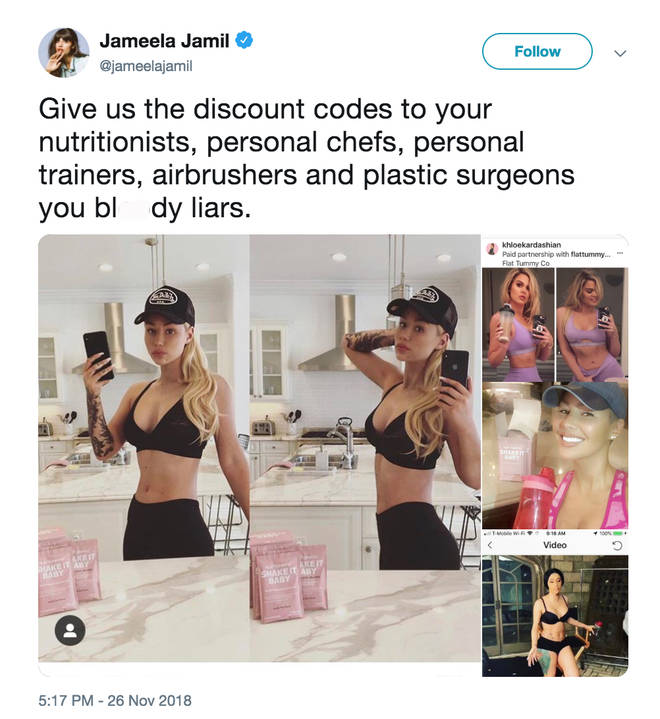 In a series of tweets, Jameela called out celebrities such as Iggy Azalea, Khloe Kardashian, Amber Rose and Cardi for making money from sponsored Instagram posts promoting the weight loss products, accusing them of being 'liars' as their weight loss is from a whole host of different help their lifestyles can afford them to have, including:
"Nutritionists, personal chefs, personal trainers, airbrushers and plastic surgeons".
Cardi B has since clapped back in a pretty savage Instagram comment saying that since there are 'public restrooms and bushes' there's no potential for such an embarrassing situation to happen to her.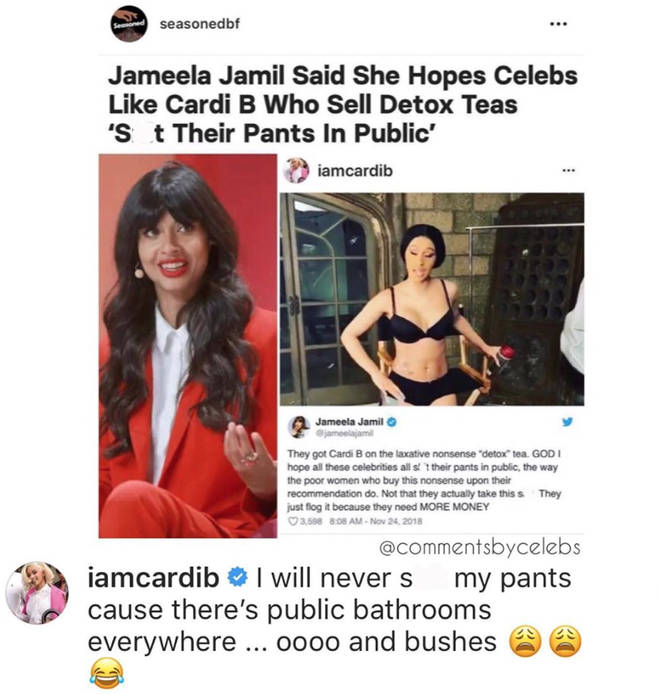 However, Jameela wasn't about to let Cardi have the last word, and hit back that of course she wasn't going to face a public pooping scandal because she doesn't actually use the products she's pushing, claiming Cardi has to keep looking at the label of the weight loss tea in her video to remind herself of it's name.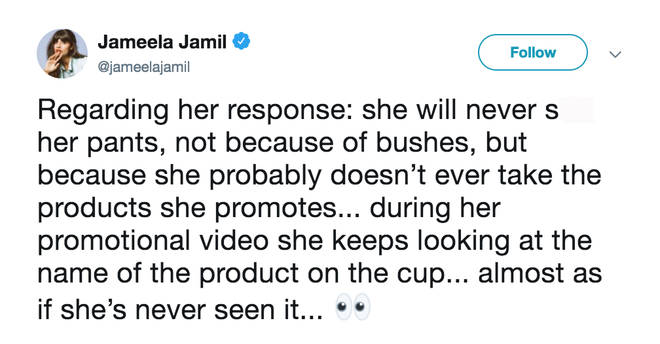 The other names called out in the video are yet to repsond to Jameela, who previously called out Kim Kardashian for promoting an appetite suppressing lollipop & the family as a whole for their 'terrible and toxic' influence on young girls.
>Download Our Brand New App For All The Latest Cardi B News