Cardi B Breaks Silence Over Why She Chose Fashion Week To Fight Nicki Minaj
10 October 2018, 14:42 | Updated: 10 October 2018, 14:48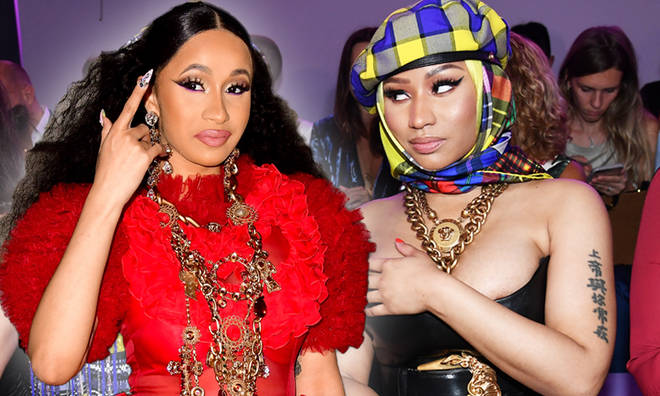 Cardi B has explained just why that fashion week party with Nicki Minaj went down, saying she was never going to bump into the rapper at 'the grocery store' and revealing Nicki's sly social media likes about Cardi's mothering was the final straw
Cardi B has revealed the reason she chose the New York fashion week party to confront and fight Nicki Minaj, an incident that ended up with the 'I Like It' rapper being escorted out the venue with a pretty massive lump on her head, saying she wasn't going to bump into Nicki Minaj 'at the grocery store'.
Cardi B Proves Team Nicki Minaj Wrong With Fashion Week Statement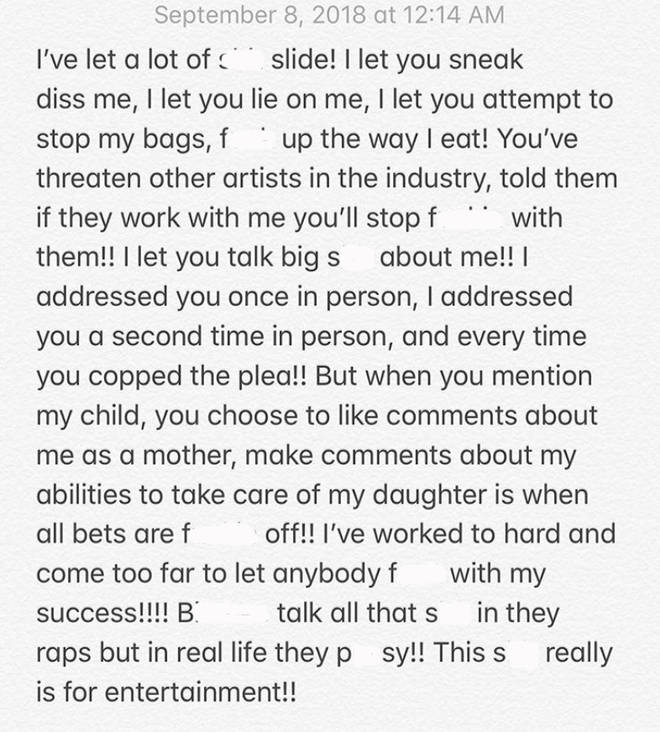 Speaking with W magazine, Cardi explained where her anger at her fellow rapper, who 'kept taking a lot of shots at [her]' started, saying Nicki kept the feud going, even once they'd 'come to an understanding', which resulted in her taking off her shoe and launching an attack on her.
She told the publication: "So many people want to say that party wasn't the time or the place, but I'm not going to catch another artist in the grocery store or down the block."
Cardi also cited Minaj's 'liking and un-liking' of a tweet criticising her parenting as the final straw, asking how her parenting skills could be questions when she pulled out of the Bruno Mars tour which she was going to 'make millions' to spend time with her daughter, Kulture.
The pair's feud had been simmering for months with sly digs being made and a video for a Migos song the pair both featured on being shot separately, but now they're officially at war, and we're waiting to see what's going to happen next.
>Download Our Brand New App For All The Latest Cardi B & Nicki Minaj News