WATCH: A Sneak Peek Into The Lives Of BTS From Jungkook's Self-Shot Documentary
2 October 2018, 14:29 | Updated: 2 October 2018, 14:30
We've got a rare glimpse into the lives of the BTS boys off stage, hanging out with each other, eating, getting ready to perform and looking extremely tired after a hard days work, and now we really want to be mates with them...
BTS' Jungkook has given us all a sneak peek into the boys' lives offstage in a self-shot documentary he filmed, chronicling one night of their 'Love Yourself' tour stop off in Newark, New Jersey.
BTS 'Love Yourself Tour' In London: Tickets, Dates And Latest Updates And News
We see the BTS boys everywhere these days, as they're the biggest boy band on the planet, but it is not often we see them offstage, without microphones or their trademark glitzy suits, but just hanging out with one another like any other bunch of friends.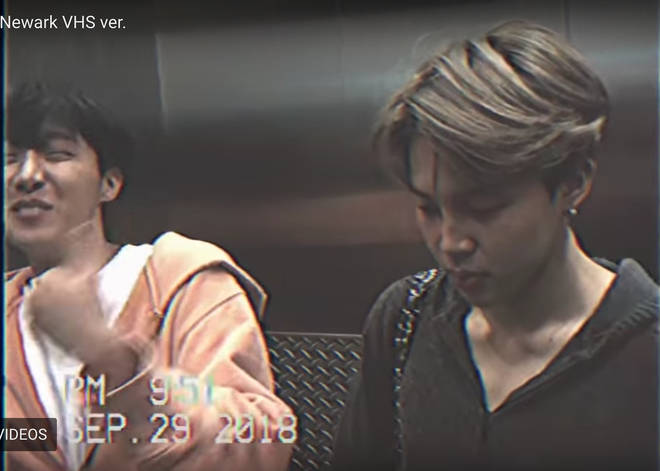 In the 15 minute insight, we see the pop stars hanging out backstage, making banana and Nutella sandwiches, stretching out before their mammoth performance which sees them perform their high energy numbers to an arena of shrieking fans, before heading off to a hotel room looking totally exhausted.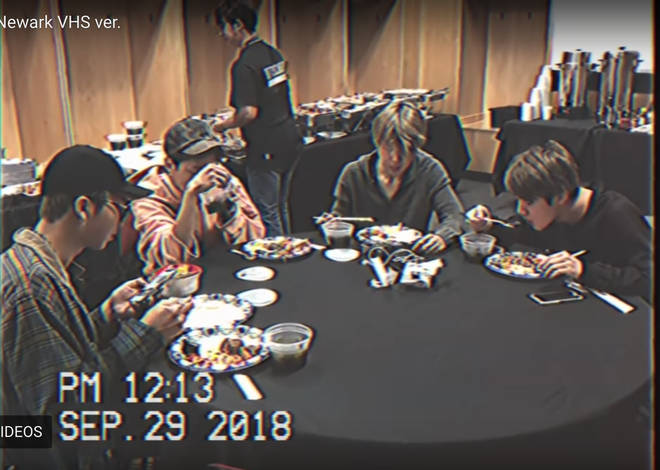 BTS are absolutely loving Jungkook's filming talent and even want him to do a full length feature documentary, guys, he's kind of busy being a global superstar?!
That documentary jungkook did makes me in tears. Minimal but beautifully edited. Thank u Jungkook @BTS_twt 💜💕

— ADAA 🕊 (@GuardianBTS) October 1, 2018
Tbh I'd love to see jungkook making a horror film/documentary in the future lol he really knows what he's doing with G.C.F

— vee (@etherealwings_) October 1, 2018
Jungkook really is amazingly talented. The GCF honestly felt like a movie, a small documentary. His directing and editing skills are absolutely stunning. pic.twitter.com/nORCgTWCbC

— Vmin💝💝 (@ot7behaviour) October 1, 2018
We're obsessed with seeing the group off-duty and are fully on the lookout for Jungkook's next movie masterpiece.
>Download Our Brand New App For All The Latest BTS News