Madonna Confirms New Collaboration With Avicii
10 March 2014, 11:42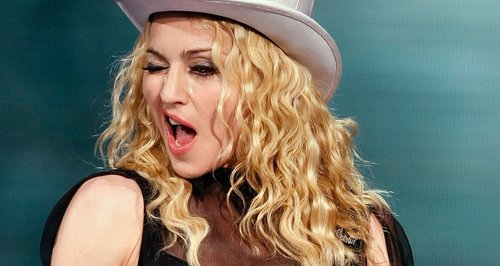 The 'Girl Gone Wild' star reveals she has been recording with the Swedish producer on new songs.
Madonna has revealed she has been working on new music alongside 'Wake Me Up' DJ Avicii.
The 'Give Me All Your Luvin' singer made the revelation on her Instagram account over the weekend, telling followers she was heading into the studio with Swedish producer Avicii.
"Doing some house work after 4 hours of sleep which is why I can't spell!" Madonna posted. "On my way to the studio to work with Avicii! #clean."
Avicii launched his debut album 'True' last year spawning a string of hit singles like 'Wake Me Up', 'You Make Me' and 'Hey Brother', while Madonna's last record 'MDNA' launched in 2012.