People Aren't Happy With Avicii's Management After This Chilling Scene In His Documentary
27 April 2018, 12:21 | Updated: 27 April 2018, 13:15
Fans of Avicii have been left furious after watching his documentary, Avicii: True Stories.
The 28-year-old DJ, real name Tim Bergling, was found dead in Muscat, Oman on Friday 20 April.
The Haunting Moment Avicii Predicts His Early Death In A Documentary About His Life
In a particularly harrowing scene, Avicii is seen in the back of a car hearing his upcoming schedule of shows and interviews just after he has left hospital, whilst his he looks drawn and pale.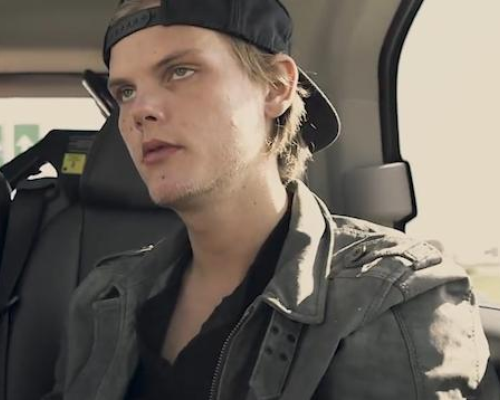 Picture: Facebook/https://aviciitruestories.com/
A member of his team tells him 'a couple of different radio stations [will] call you to show you're back on track' as Avicii's eyes roll into his head. He is later shown fast asleep in the back of the car. He is also discussing the shows he has approaching in the next few days, despite looking pretty exhausted.
People have taken to Twitter to express their anger at the warning signs visible in the film and are now questioning just why his management continued with his enormously hectic schedule when he was visibly unwell.
The Avicii True Stories documentary is so chilling to watch now, he's trying to tell the management and everyone around him that he's falling apart from anxiety, panic and chronic pain. Nobody listens, just tells him how much money he'll lose if he quits. #RIPAvicii pic.twitter.com/ML5mF77WpX

— .at (@andytelasai) April 27, 2018
Last night I watched the #Avicii doc on YouTube. I am f**king ANGRY nobody looking out for this young mans best interests. Even in the car returning from hospital looking desperately ill he was asked to do a couple of hours of interviews. Shame on his label and management. RIP

— lillyloo (@Lilllyloo) April 27, 2018
So heartbreaking that Tim (Avicii) took his own life due to being over worked and felt bad for saying no. Absolutely disgusted that his management didn't listen to him.

— Aimee Fisher (@_alfisher) April 27, 2018
The management of @Avicii didn't do anything to help him, they just let him do those gigs. Although he couldn't do anymore.

If they listened, maybe just maybe he was alive by now. So sad to see how he was pushed, and by now he isn't among us. #AviciiStories #avicii

— Michel (@michelmirjam) April 26, 2018
The 'Wake Me Up' star retired from performing in 2016, having completed over 800 shows in a matter of years citing his ill health and was worried the pressures he was under was going to lead him to an early death.
Download Our New App For All The Latest Music News
Watch Avicii hauntingly predict his early death in his documentary