Austin Mahone's New Album EP 'The Secret': Music Video Playlist
29 May 2014, 12:58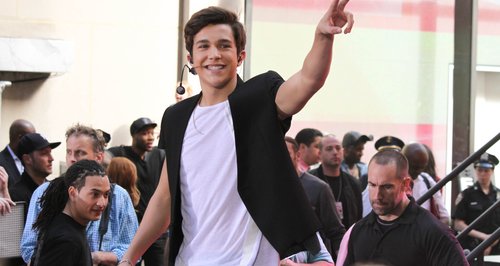 As Austin drops his brand new EP in the US, find out what you can expect when it hits UK shores with a playlist of EVERY track on the release.
Austin Mahone has just launched his brand NEW EP 'The Secret' across the pond in the US, giving millions of Mahonies exactly what they were screaming for… more new music!
The US heartthrob will drop the new album on UK shores at the end of this month, so to tide you over check out our video playlist of the record's tracklist, so you can learn every lyric ahead of the launch.
Austin Mahone releases his new single 'Mmm Yeah' on 22nd June in the UK and 'The Secret' follows on 30th June.
1. 'Till I Find You'
Did we spot the '5SOS Sprinkler' thrown in to Austin's dance routine? We've got to say Mr Mahone's giving Usher a run for his money with these dance moves.
2. 'Next To You'
This one is sure to be fan-favourite now that 'The Secret' is out there... we're estimating about five minutes until the Mahomies know EVERY lyric.
3. 'Mmm Yeah'
We L-O-V-E this stripped back version of Mmm Yeah.
4. 'Secret'
The title track from Austin's NEW EP! Do YOU know what Austin's secret is?
5. 'Can't Fight This Love'
Another crowd-pleasing hit... and maybe a future single?
6. 'All I Ever Need'
One for the Mahomies. Austin dedicates this one to the fans.
7. 'Shadow'
How much do we love a boy and a guitar?! Yes Austin you can take us anywhere, anytime!!