50 Cent Keen For Rihanna And Drake Collaborations In The Future
3 April 2014, 12:00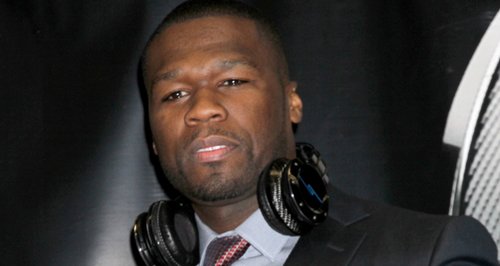 The 'In Da Club' rapper wants to work on a "different" type of team-up with the two R&B stars.
50 Cent has revealed he is keen to record a collaboration with both Rihanna and Drake in the future and would be keen to find the "right song" for a team-up.
The 'Candy Shop' rapper says both Drake and Rihanna are artists that have a "different" thing going on from him, so he would be very excited to work with both stars.
"I haven't worked with Drake or Rihanna, and I'd like to work with them," 50 Cent revealed on US station Shade 45.
"They're artists that they do things that I don't do, it's a different thing," the 'In Da Club' rapper explained. "So we have to find the right song for us to be working with on each other.
"I don't think anyone can beat Drake and creating relationship-based content," he continued. "And then Rihanna, I think there is a shortage of female solo artists.
"It's Beyonce, Rihanna and those other people," 50 Cent added. "That's the way the s**t starting to feel me."
The US rapper commented on Drake and Jay-Z's heavily reported feud recently, admitting he thinks it's "just getting started".
50 Cent launches his new album 'Animal Ambition' on 3rd June.
You may also like: