WATCH: This Shopkeeper Freaks Out When Ariana Grande Turns Up To Foodshop
27 July 2018, 17:06 | Updated: 30 July 2018, 10:17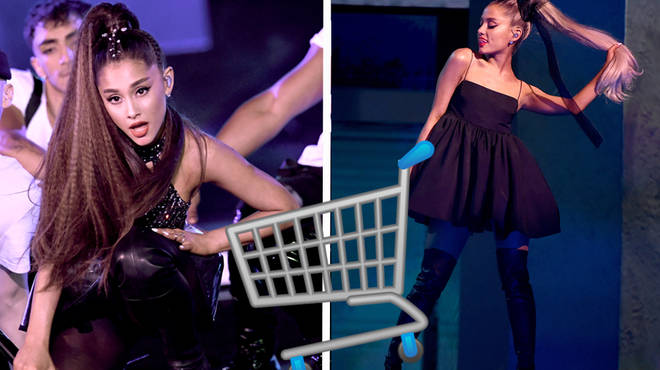 What would you do if Ariana Grande came into your shop and pushed round a trolley doing her weekly food shop? You'd most likely freak out, just like this person did in what is a truly hilarious video...
Ariana Grande has recently been spotted out and about in Syracuse, New York where her fiancé Pete Davidson is currently filming a movie with American rapper, Machine Gun Kelly.
Mac Miller Finally Breaks Silence Over Ariana Grande Split
When she popped into this person's grocery store, in her trademark sky high heels and cat ears, grabbed a trolley and started the weekly big shop, shoppers and staff alike couldn't believe their eyes- and no one more than this employee, who we think it's safe to say had a full blown fangirl meltdown.
We don't know who this person is, but they're our official mood of 2018, check them screaming: "Yaas, God IS a Woman!"
We also really felt them saying: "I am dying, I am dyyyying". If we were in a twenty foot radius of Ari, we would be saying exactly that too.
She happily posed for pictures with fans, despite recently quitting social media and admitting that promotional work had seriously affected her mental health. We're glad that the 'No More Tears Left To Cry' singer is still happily living in the public eye.
Is it weird how badly we need to know what was in her trolley?
>If You Fancy Keeping Up With All The Fun Ariana Grande Gets Up To, Download Our App